Hello gentle readers, and welcome to the SwitchArcade Round-Up for September 22nd, 2022. Hunh, lots of twos in the date today. Nifty. As those who read yesterday's article may remember, I got a vaccine shot about twenty four hours ago and it is currently kicking my butt hard. I'm not sure how I worked through it, but I did. That means you have a ton of new games to feast your eyes on, the usual lists of new and outgoing sales, and even a slice of news. Let's head on out!
News
'Mario Strikers: Battle League' Updates with New Characters and More
The second free update for the enjoyable arcade soccer game Mario Strikers: Battle League is now available to download. It adds new characters Pauline and Diddy Kong, plus the new Planetoid stadium and Barrel gear set. A new Striker Rankings feature has been added to the main menu that allows you to track your performance in online matches over a fixed period of time, and you can now customize supporters and use coins for victory celebrations. Several other improvements, changes, and fixes have been made as well. Not bad for free.
New Releases
The DioField Chronicle ($59.99)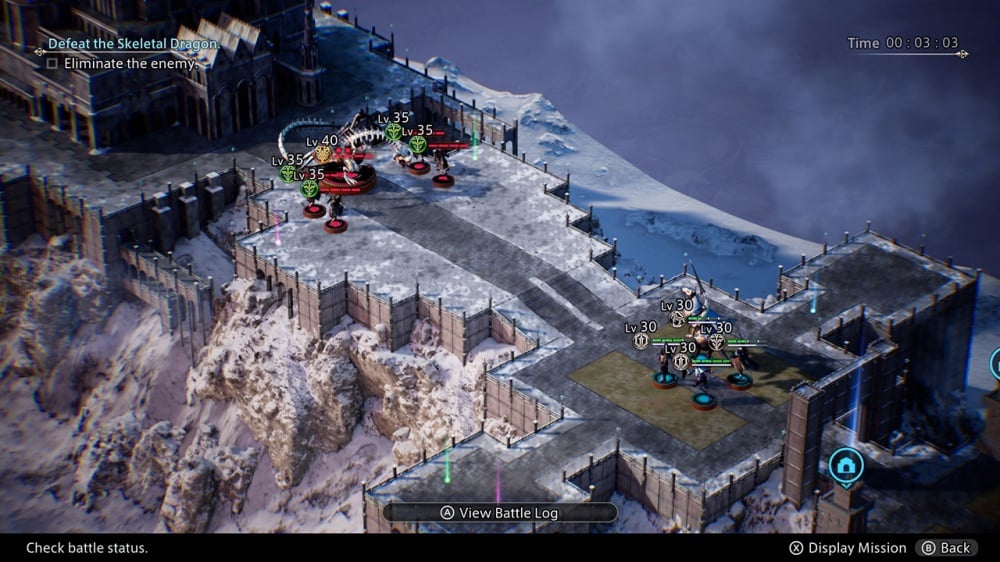 Square Enix is going to be rolling out a new game every week or so from here on out, so brace yourself and/or your wallet. This one is a tactical RPG co-developed with Lancarse, who have worked on everything from Shin Megami Tensei: Strange Journey to Space Bust-A-Move. Most recently, they worked on Monark. So yeah, all over the map. But the good news is that there is a demo for this game, so you can download it and try it out yourself. It's certainly not following all the typical Final Fantasy Tactics/Tactics Ogre rules.
Beacon Pines ($19.99)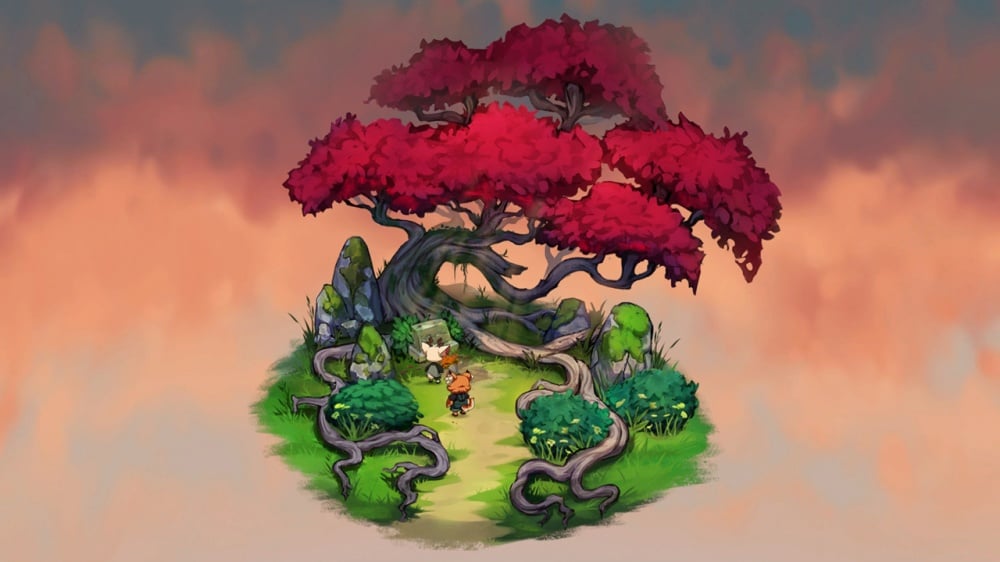 Gee, we've been getting a lot of really awesome adventure games on Switch recently. Here's another one! It's got a bit of a Stranger Things vibe to it, with that not-too-scary-but-maybe-a-little horror feel. The concept is quite cool, with the adventure taking place in a book that you end up being able to manipulate using words. I'm hoping to have a review ready for this one early next week. I ended up starting it late due to Tokyo Game Show, but what I have played so far is excellent.
Potion Permit ($19.99)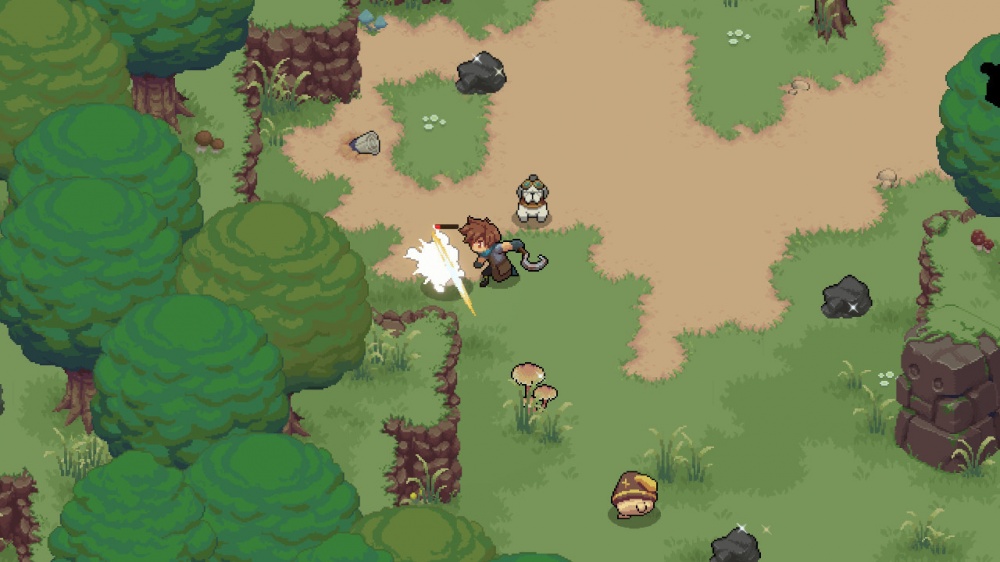 This is one of those farming games, but instead of growing crops and such you're brewing potions and doing alchemy. You're like the town doctor, and that may just be a neat enough twist to catch the eye of those who are getting a little weary of plowing the land. You have a nice dog and can make friends or more than friends with the townspeople, so all the important boxes are checked off here. I'll have a review of this one soon.
OneShot: World Machine Edition ($14.99)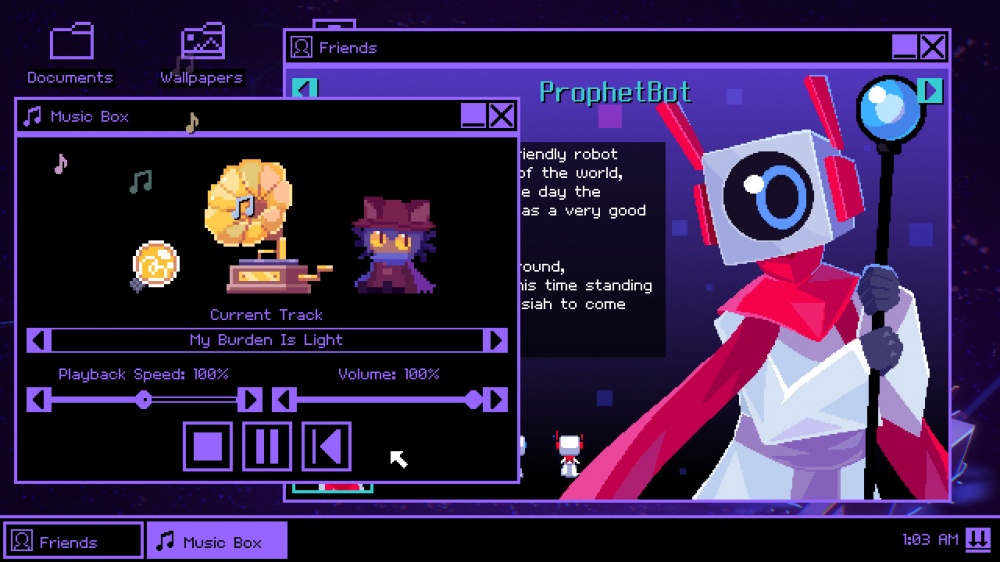 Admittedly, this is an adventure game that was so carefully crafted to be played on a computer that it can't help but lose something in the process to a console, and no, I can't explain that without ruining things. That said, there's more than enough of the magic here to make it an easy recommendation for those who prefer to play on console. You're something of a god, trying to help the main character save their dying world. I'm going to be reviewing this one, but I'll be honest and say it's one of those games where the fewer details you know, the better. It's good.
Arcade Archives The Return of Ishtar ($7.99)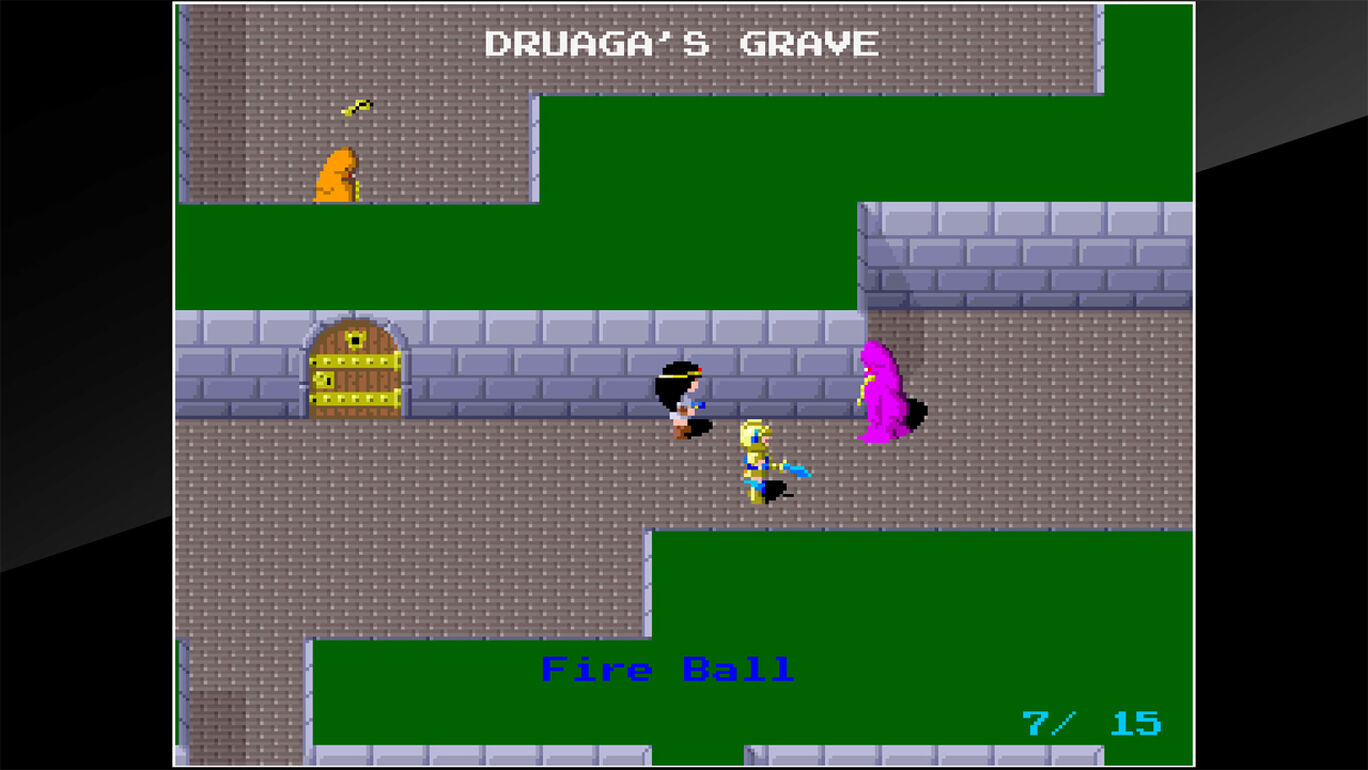 Hamster is digging deep again this week, grabbing the much-maligned 1986 sequel to The Tower of Druaga and getting it back out there for everyone to, er, enjoy. Gilgamesh has rescued Ki from the top of the Tower of Druaga, and now they have to work as a team to get out. Both characters must be in play, so if you don't have a second player you'll have to control both at the same time. The Return of Ishtar is notable for being the first arcade game with a password save system, so I guess it's at least historically significant. Arcade operators apparently weren't fans as players could share high level passwords and play for ages off their initial credits. Still, if you like collecting the weird ones, this certainly qualifies.
No Place for Bravery ($19.99)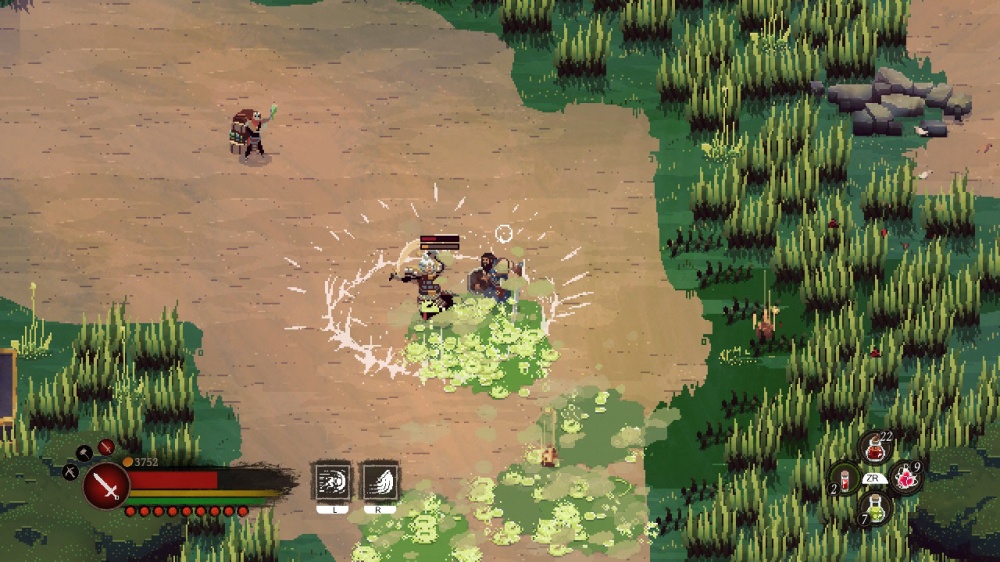 Soulslike. Sad Dad. Overhead action-RPG. If any of these phrases excite you, then you should be taking a closer look at No Place for Bravery. Former soldier Thorn lives a quiet life as a tavern keeper with his disabled son Phid until one day he catches a glance of the person who abducted his daughter Leaf so long ago. He picks up his long unused sword and heads out into the troubled world to try to make a difference one more time. Not an outstanding game, but a pretty solid one. The world building and story in particular shine. I wish the combat was a little less stiff, but I'm not a big Soulslike person in general.
Puzzle Battler! Mirai ($7.99)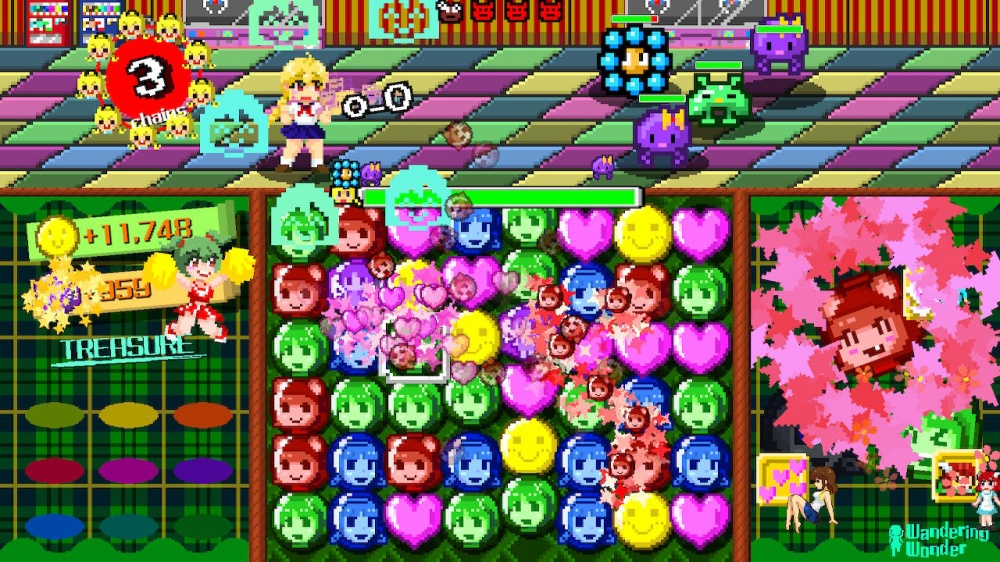 Well, if you're going to put yet another matching puzzle game out into the world, the least you can do is make it look as charming as this does. Make combos to fuel your skills and unleash them against your foes before they do the same to you. You can use the coins you earn to upgrade your character between battles. I haven't had a chance to play this yet, but the price is certainly affordable enough to tempt me to give it a shot.
SpiderHeck ($14.99)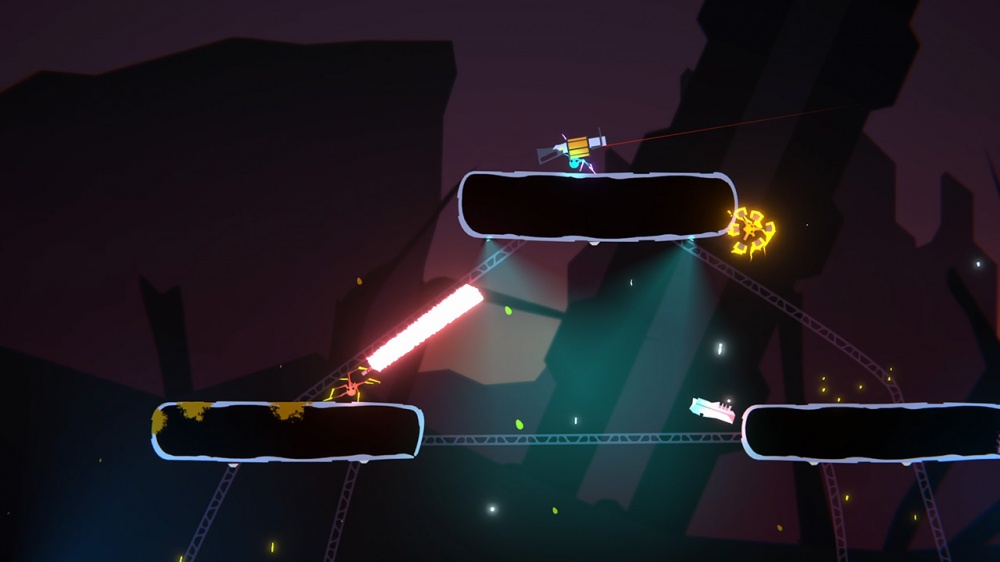 SpiderHeck, SpiderHeck, does whatever a spider can. Spins a web; standard size, swings a laser sword; what a surprise. Look out, here comes the SpiderHeck! So yes, this is one of those arena battler affairs that can be played with up to four players in local or online multiplayer. There are PvP and co-op modes, and lots of spider-ish shenanigans. I'm giving this the coveted SRSMotD award for today, an award I have never given before and will never give again.
SongPop Party ($19.99)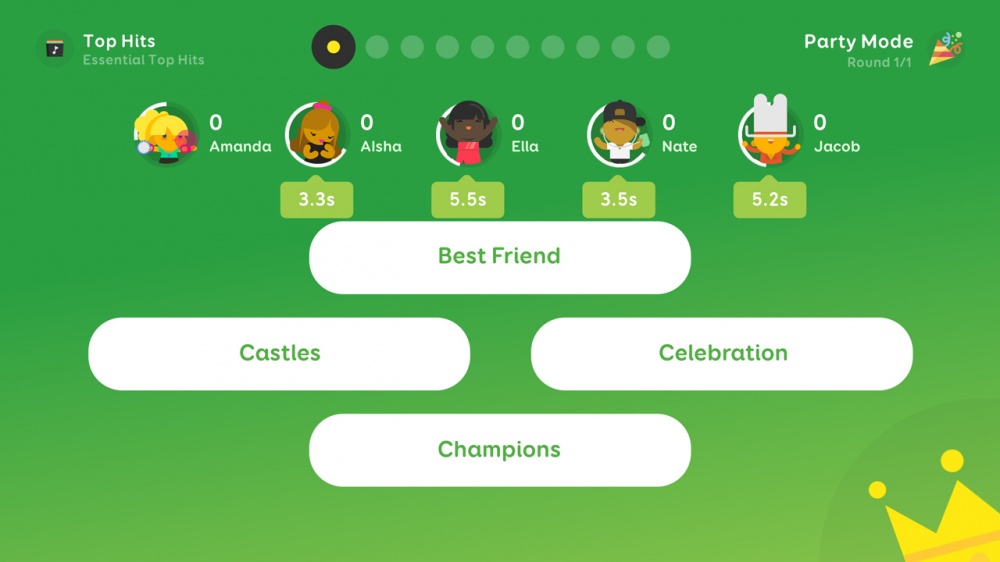 Here's another game hopping over from Apple Arcade. So yeah, if you've wanted SongPop without the ads or IAPs of the regular App Store versions and also don't want to pay a subscription fee, here you go. Grab some friends for local multiplayer or head online and see who has the best music trivia knowledge. Up to eight players can join in, and this is one game where the more you have, the merrier. A really good time if you do the gaming party thing.
Moncage ($14.99)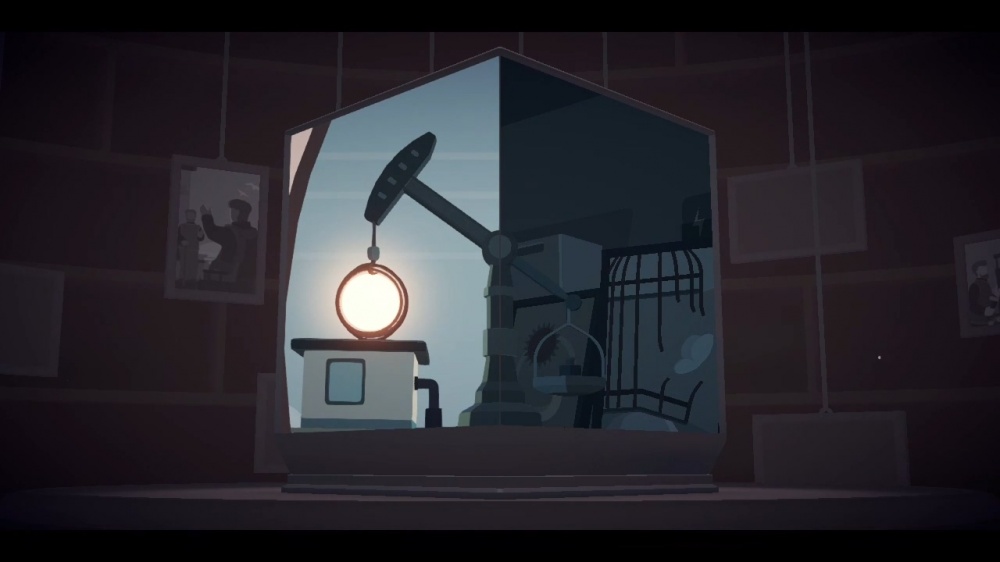 Ah, it's one of those puzzle box things. Each side of the box has a different scene with different puzzles to solve. It leans hard on optical illusions, so you have to observe things very carefully. Definitely a pretty game, but the story and the quality of the puzzles just aren't up to the level I like to see in this sort of affair. Maybe you'll enjoy it more.
Piofiore: Episodio 1926 ($49.99)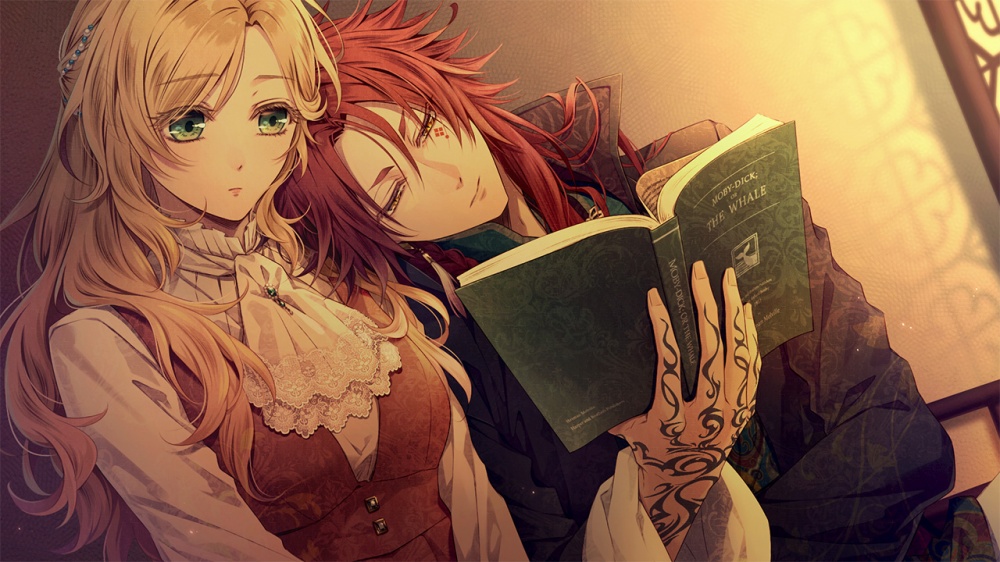 Aw heck, I missed like… one thousand nine hundred and twenty four episodes of this series. Well, I'll try to catch up fast. Bad comedy aside, this is indeed a follow-up to Piofiore: Fated Memories, and as such you will want to play that one before jumping into this one. In the year 1926, three Mafia families are battling for control of the port city of Burlone. Somehow, a church orphan named Liliana has found her way into the center of this. The three families are forced to work together when a new and unexpected threat to both Burlone and Liliana appears. Hunks… will be smooched.
Otoko Cross: Pretty Boys Mahjong Solitaire ($6.99)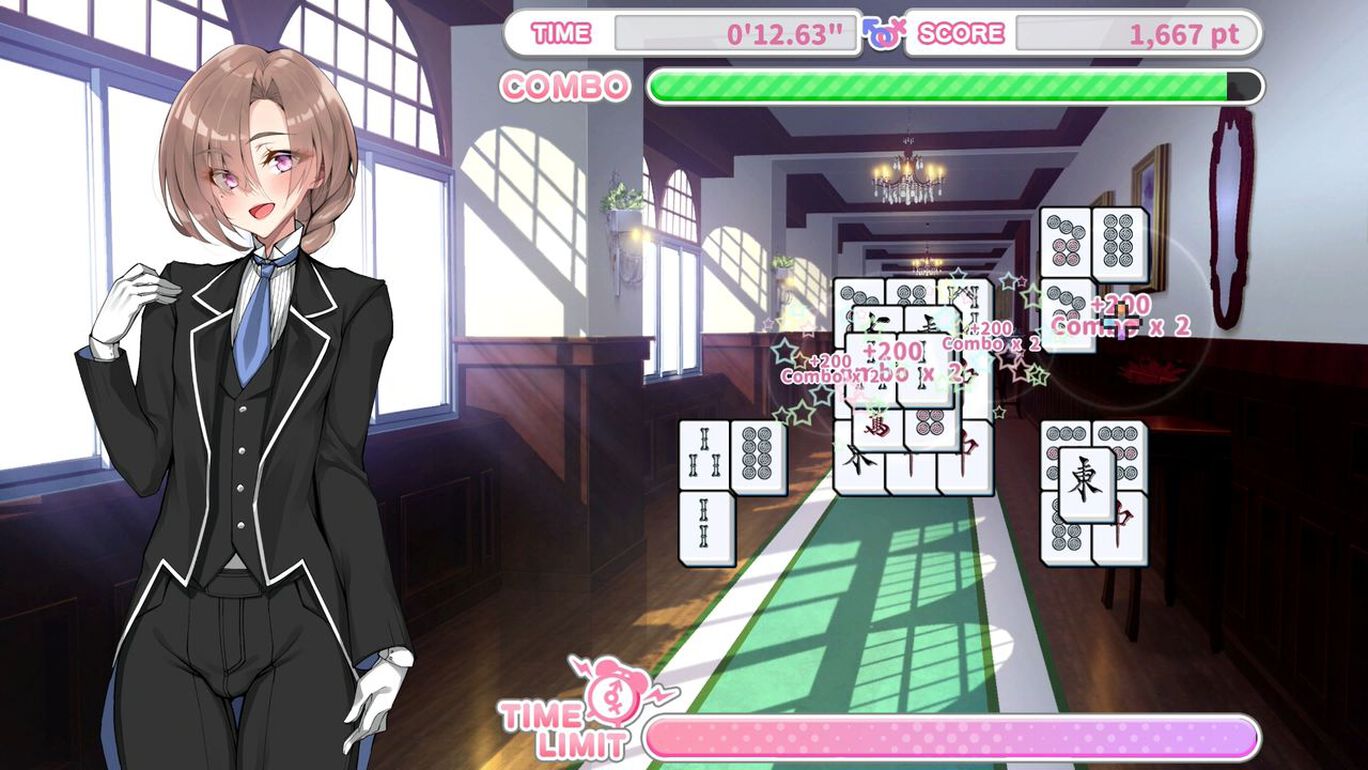 Whenever a new Pretty Girls game releases, I've seen some people wondering where the Pretty Boys are? Here, friends. Here they are. This is a Mahjong Solitaire game in the usual eastasiasoft manner, but instead of cute girls changing into progressively sexier outfits, it's cute boys changing into progressively more feminine outfits. As you play, you'll unlock new outfits and images for the gallery.
Camped Out! ($19.99)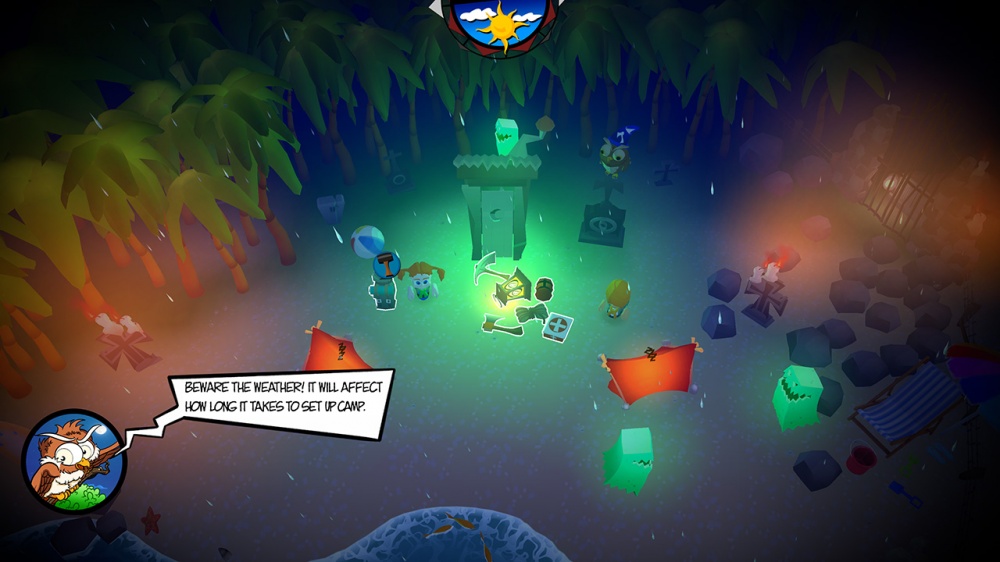 We don't see quite as many games chasing Overcooked's tail anymore, and that's kind of sad in a way. But here is an interesting one that might be worth considering for those looking for their next gaming party fix. In Camped Out!, up to four players work together to try to set up the campsite before darkness falls. Build your tents, make a campfire, cook some grub, and get to bed before the timer runs out. Local multiplayer only, so make sure you have some friends or family members you can pull in before you buy it.
SLICE ($4.99)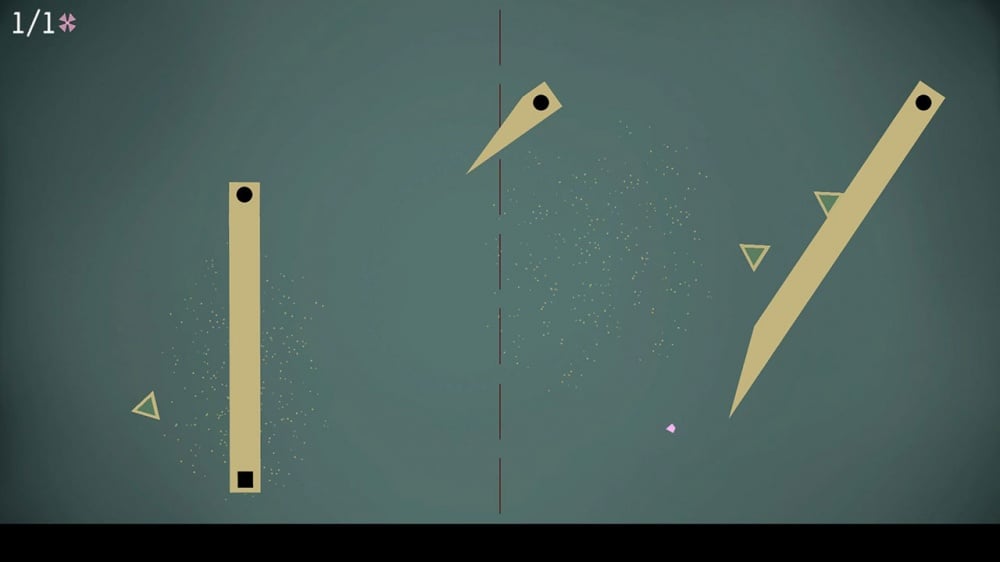 This is a puzzle-action game from Abelix where you need to slice things to solve puzzles. It features two hundred and twenty five levels, so I really hope you like what the designers are laying down here. The idea here is to slice pieces off of objects to try to touch the triangles, which will remove them. The piece needs to match the color of the triangle, and you'll need to pay attention to the physics of things if you want to finish each puzzle. Seems okay for a five-spot.
Alter World ($4.99)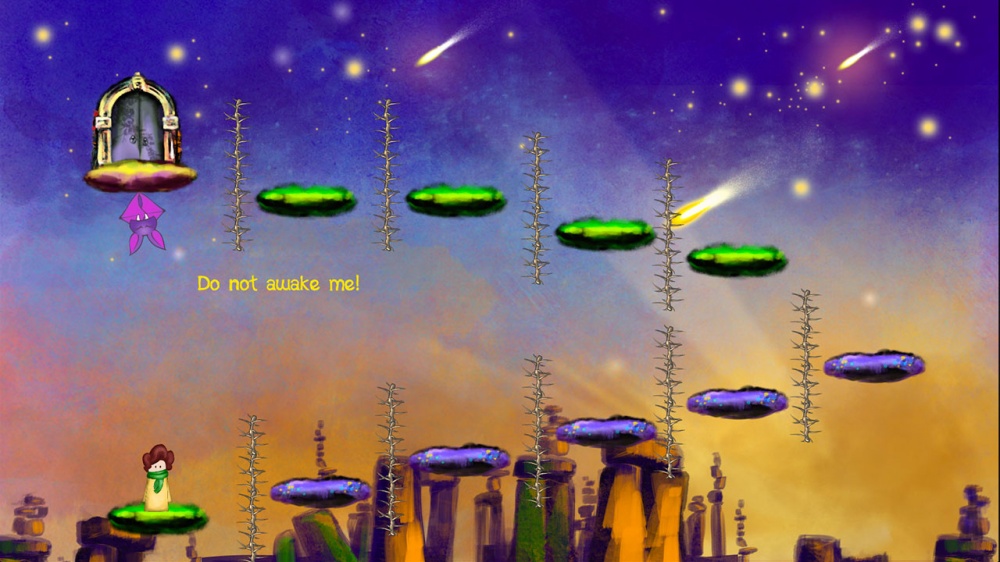 Here's Abelix's second game of the day, and that kind of thing always makes me worry a little when it's a small publisher. This is a puzzle-platformer with a dimension-hopping mechanic, supposedly inspired by Steven King's The Dark Tower. You get eighty levels spread across ten worlds. I kind of dig the art style on this one, if nothing else. Reviews on Steam are quite mixed, so do with that what you will.
Drift King ($19.99)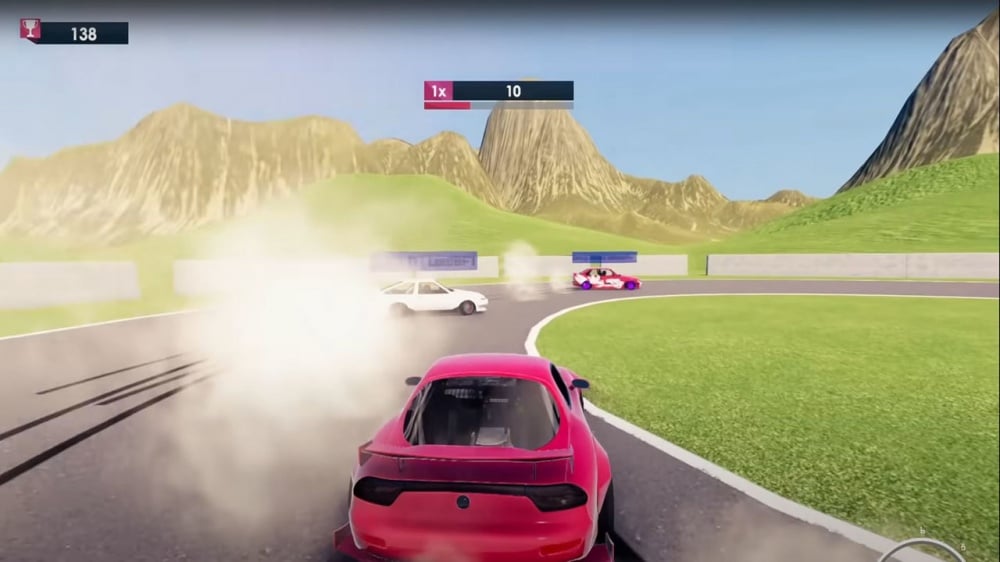 And here's Abelix's third game of the day. This one is really going for the gusto with its price tag, so let's check and see what it's putting on the table. More than thirty cars with upgrades and customization, a few different modes of play, and online multiplayer for up to four players. As it promises in its title, you'll be doing a whole lot of drifting. Assuredly an impressive effort for what appears to be a one-man show, but I'm not sure if it can rub shoulders with other racers around the same price point. That said, the Steam reviews are very positive, so I might just be a clown you shouldn't listen to on this one.
BIRFIA ($2.99)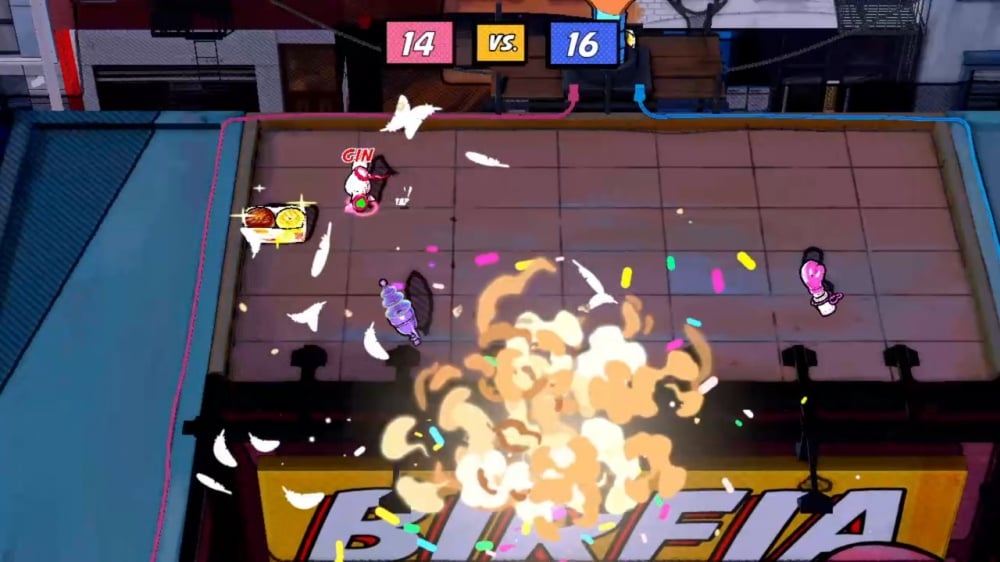 As local multiplayer battles games go, you won't find cheaper than this one today. Up to four players take control of birds who are intent on fighting on top of someone's roof. There are five different weapons to use. It's worth noting that this game is apparently only playable in TV or tabletop mode, which makes me think there is no one-player mode. Well, it's three bucks.
Cubic Figures ($3.99)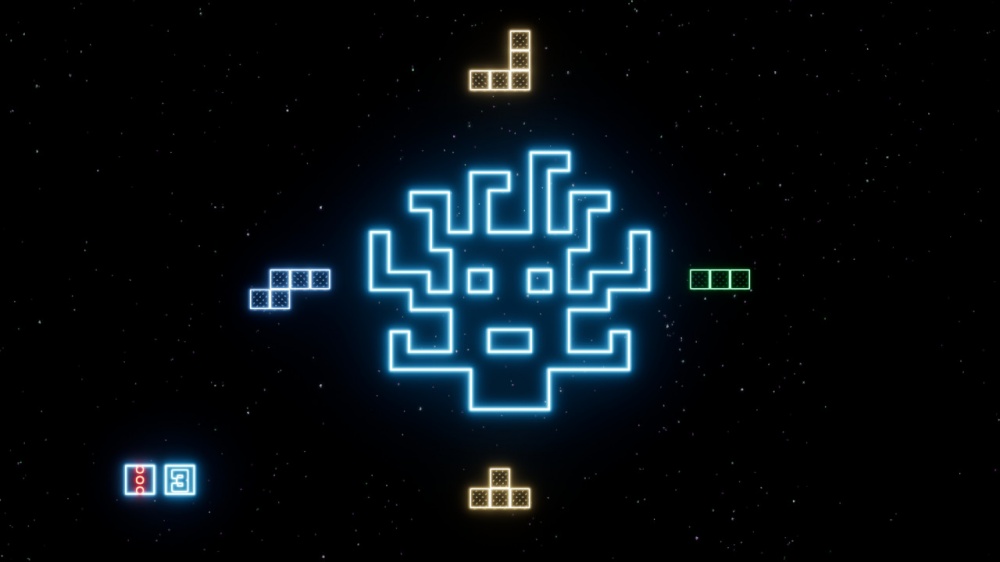 This is just one of those games where you need to rotate and place the shapes to fill in the puzzle. You get 150 levels.
Counter Crossline: Crime War ($14.99)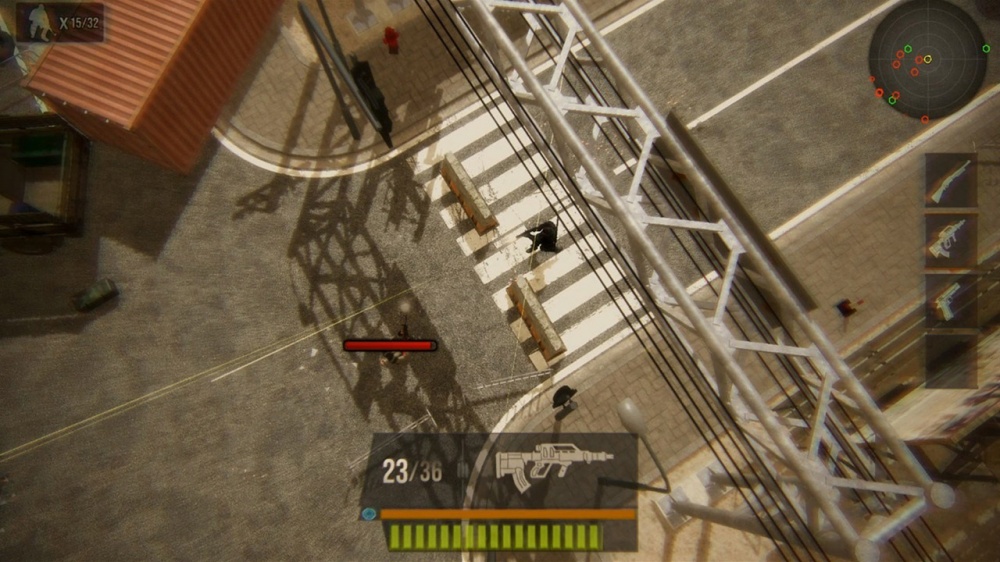 Hey, it's TROOOZE again, doing TROOOZE things. This one is a very mediocre top-down shooter, which I don't think the Switch really needed more of. Fifteen bucks is also pretty audacious, but someone must buy these things if this publisher keeps making them. Single-player only.
Real Truck Simulator USA Car Games – Driving Games, Parking Sim, Car Speed Racing 2022 ($9.99)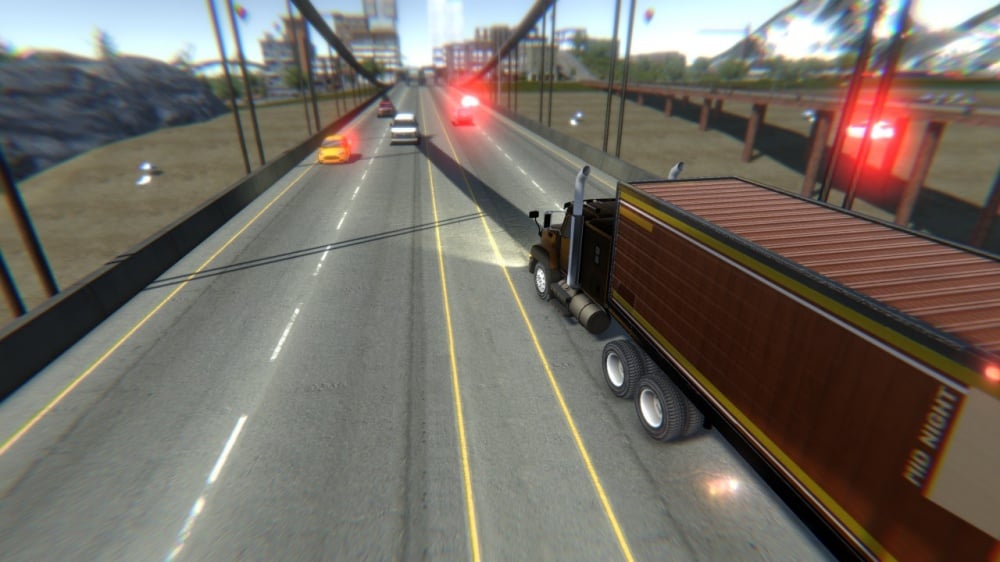 And we've arrived at the Midnight Works portion of our program. I really don't know what to say at this point. Complete trash games with complete trash titles, being sold for so much more than what they are worth it's almost embarrassing. This one is big rig-themed, and as usual is handheld mode only as it requires touch controls.
The Zombie Smasher – Dead Apocalyptic Killer Car Driving & Parking Games Survival ($4.99)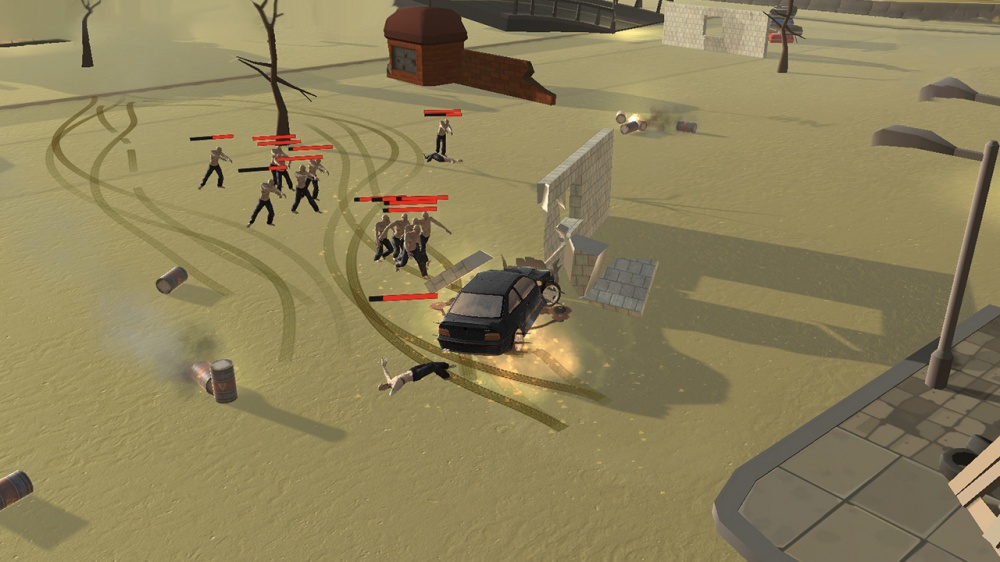 Yes, another Midnight Works game. The developer doesn't care to add button controls to this mobile port, so it's handheld only. Choose your car and smash into zombies in fifteen different levels set across three maps. Absolute junk.
Sales
(North American eShop, US Prices)
Not too many sales as of when I am writing this. Perhaps more will come while I am tucked into bed, dreaming of ice cream and surfing ninjas. I don't have too much to say about the inbox, but you will want to scan that outbox as a number of games like Metallic Child and Jets'n'Guns 2 that don't normally go on sale are finishing up their latest discounts.
Select New Games on Sale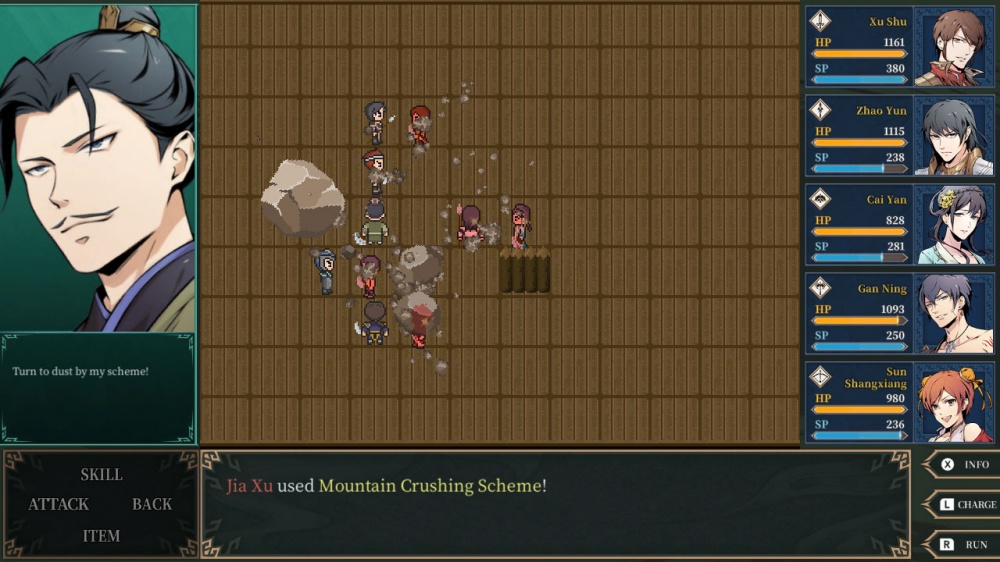 Twin Blades of the Three Kingdoms ($11.99 from $19.99 until 10/1)
SpongeBob Krusty Cook-Off ($3.99 from $14.99 until 10/3)
Wind Peaks ($7.49 from $14.99 until 10/5)
Origamihero Games Collection ($2.09 from $4.19 until 10/5)
Like No Other: Legend of Twin Books ($8.99 from $18.99 until 10/5)
Squabble ($4.79 from $14.99 until 10/12)
Despotism 3k ($2.19 from $10.99 until 10/12)
Sales Ending Tomorrow, Friday, September 23rd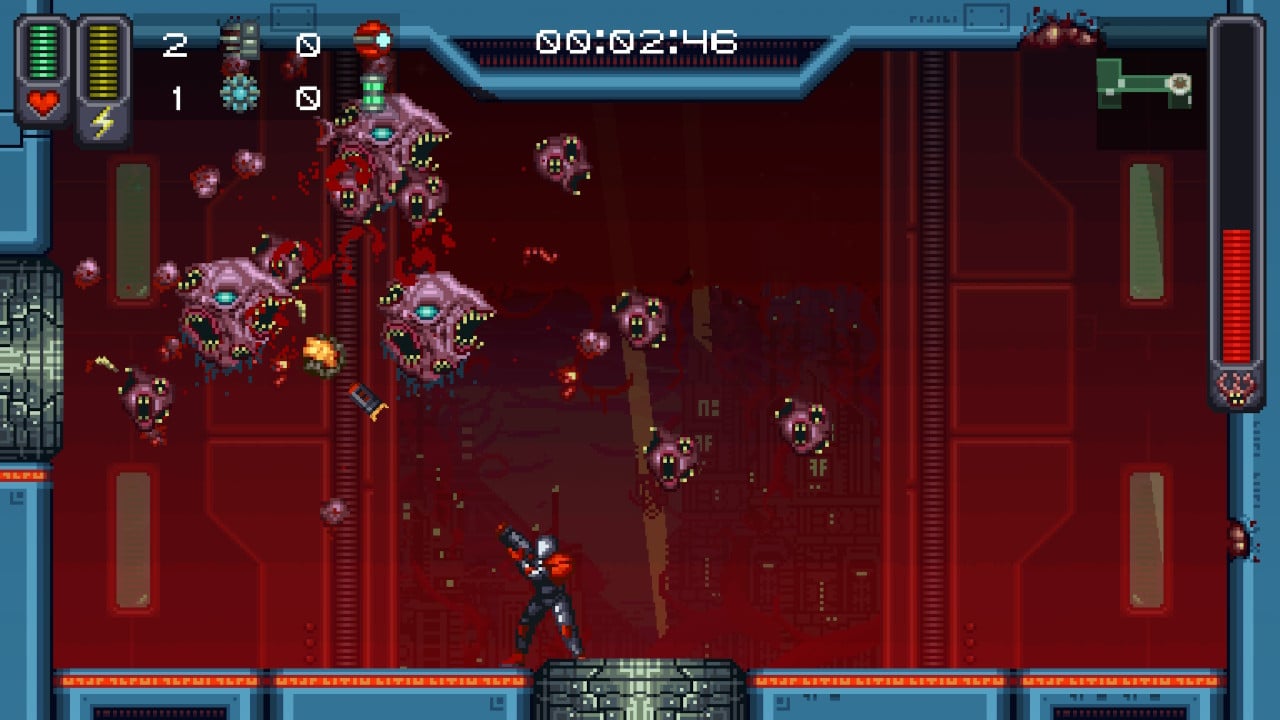 A Robot Named Fight ($1.99 from $12.99 until 9/23)
Assassin's Creed Ezio Collection ($19.99 from $39.99 until 9/23)
Assassin's Creed III ($9.99 from $39.99 until 9/23)
Assassin's Creed Rebel Collection ($14.79 from $39.99 until 9/23)
Calm Colors ($2.39 from $3.99 until 9/23)
Car Parking Simulator ($5.19 from $12.99 until 9/23)
Cave Bad ($1.99 from $4.99 until 9/23)
Crime Opera: The Butterfly Effect ($3.99 from $9.99 until 9/23)
Dark Minute: Kira's Adventure ($5.99 from $9.99 until 9/23)
DARQ CE ($8.99 from $19.99 until 9/23)
Demoniaca: Everlasting Night ($9.74 from $14.99 until 9/23)
Drizzlepath: Deja Vu ($4.19 from $6.99 until 9/23)
Family Feud ($9.89 from $29.99 until 9/23)
Forest Guardian ($1.99 from $10.99 until 9/23)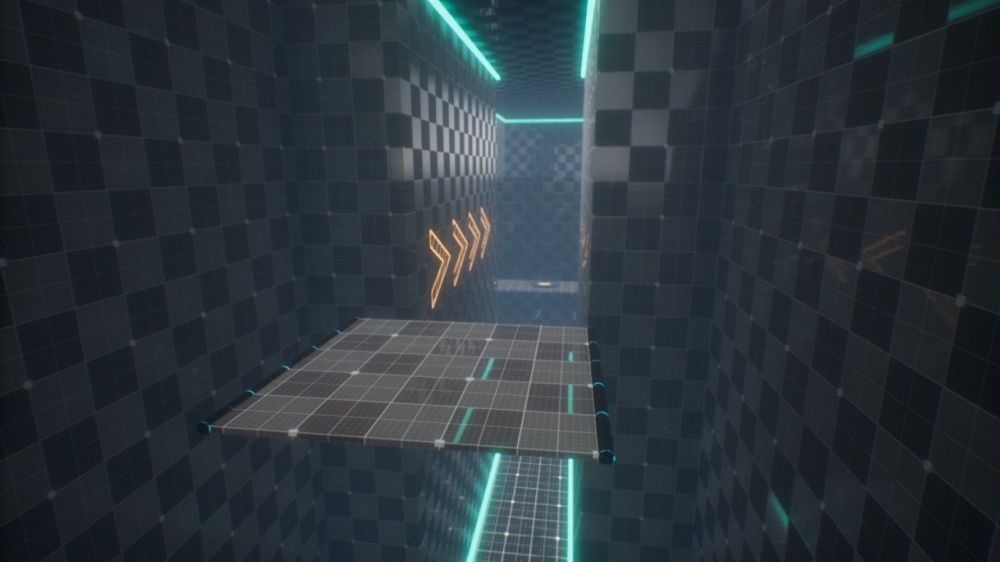 Inertia Redux (43.51 from $4.39 until 9/23)
Into a Dream ($1.99 from $13.99 until 9/23)
Jets'n'Guns ($3.49 from $6.99 until 9/23)
Jets'n'Guns 2 ($7.49 from $14.99 until 9/23)
Kingdom of Arcadia ($2.39 from $5.99 until 9/23)
KURSK ($7.49 from $9.99 until 9/23)
Macrotis: A Mother's Journey ($5.99 from $11.99 until 9/23)
Merrily Perilly ($1.99 from $4.99 until 9/23)
Metallic Child ($20.99 from $29.99 until 9/23)
Mokoko X ($7.69 from $11.49 until 9/23)
Plunderer's Adventure ($3.24 from $4.99 until 9/23)
Pretty Girls Panic Plus ($3.59 from $5.99 until 9/23)
Pretty Girls Speed ($4.49 from $5.99 until 9/23)
Queeny Army ($3.24 from $4.99 until 9/23)
Rabbids: Party of Legend ($29.99 from $39.99 until 9/23)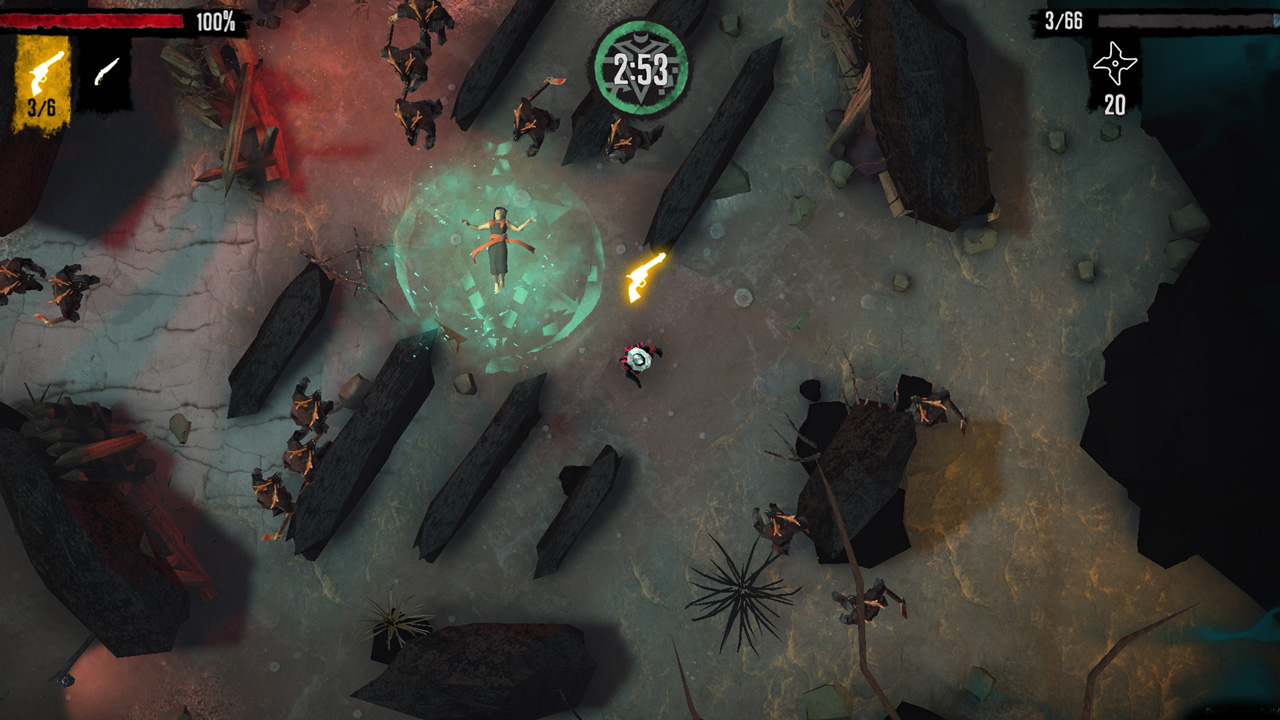 Ritual: Crown of Horns ($2.99 from $19.99 until 9/23)
Shiro ($2.49 from $4.99 until 9/23)
Spacewing War ($5.24 from $6.99 until 9/23)
Starlink: Battle for Atlas ($11.99 from $59.99 until 9/23)
Starlink: BfA Deluxe ($19.99 from $79.99 until 9/23)
The Tenth Line SE ($2.59 from $12.99 until 9/23)
Unbound: Worlds Apart ($8.99 from $19.99 until 9/23)
Vengeful Heart ($1.99 from $9.99 until 9/23)
Venus: Improbable Dream ($5.99 from $9.99 until 9/23)
Wife Quest ($5.99 from $7.99 until 9/23)
That's all for today, friends. We'll be back tomorrow with the remaining releases of the week, which include things like Taiko no Tatsujin: Rhythm Festival, Shovel Knight Dig, and more. There should also be a hearty list of new sales for you to fork over your cash for in case nothing new catches your eye. I'm going to go sleep off the last of the side effect now. I hope you all have a thrilling Thursday, and as always, thanks for reading!