Let's face it, the current lineup of VR headsets offers an audio-visual experience that's a true sensory treat—and the HP Reverb G2 is no stranger to this reality.
Sure, some people opt for gaming on the Meta Quest 2 for its affordability, while others look at playing games in the Valve Index to complement their high-end gaming rig.
However, if pristine visual clarity and lightweight design are a must, the HP Reverb G2 sweeps its competition out of the water, all while staying reasonably priced.
Besides its technical advantages, the G2 also has a fantastic games library that's filled with immersive VR experiences.
In fact, the G2 is one of the only devices that's immediately compatible with SteamVR and Windows Mixed Reality games, thanks in part to HP's decision to partner up with Valve and Microsoft.
So, without further ado, let's take a look at the 20 best HP Reverb G2 games that you can play right now.
List of 20 Best HP Reverb G2 Games
Let's jump straight into it, starting with our top VR games and working our way down.
1
Half-Life Alyx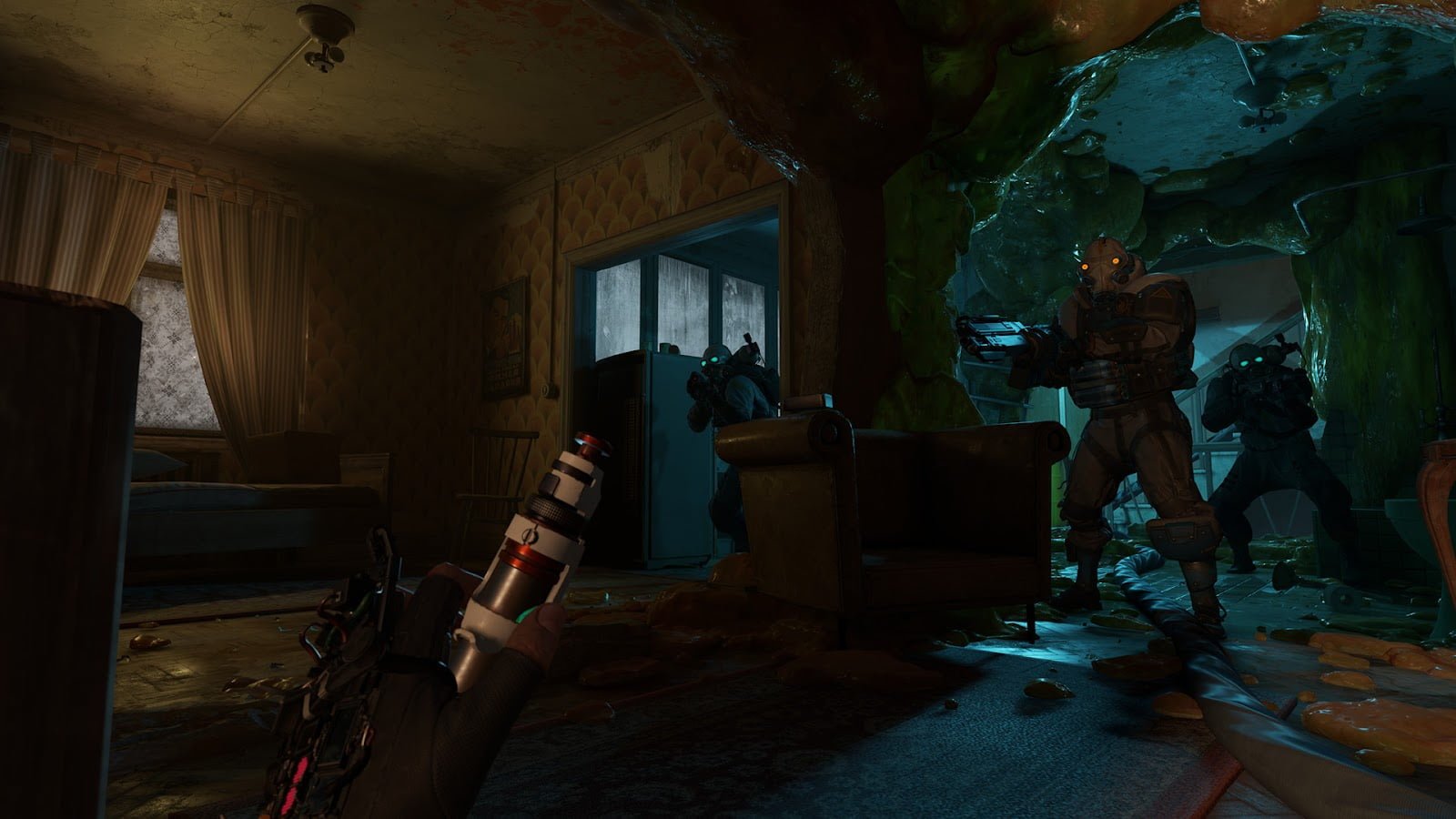 Release Date: March 23, 2020
Other platforms: Valve Index, HTC Vive/Pro, PSVR, HTC Vive Cosmos Oculus Rift/S, Quest 2, Windows Mixed Reality
From the creators of the critically-acclaimed series, Half-Life Alyx is the equivalent of a full-fledged AAA game in VR. And, let me tell you, this title is hands down the best game for the HP Reverb G2 headset.
Half-Life Alyx fully utilizes the G2's capabilities to immerse you in its stunningly realized world—a world that's teeming with spectacular details, lifelike characters, and a decaying Eastern European touch of City 17.
On top of its fantastic production values, Half-Life Alyx features all the hallmarks of a great Half-Life game: an engaging story, excellent shooting mechanics, and plenty of puzzles to solve. The G2's hand controllers also make it so that every action you make feels natural and pleasant, not glitchy or imprecise.
Some consoles have their "creme de la creme", and Half-Life Alyx radiates that same level of quality across not just the G2, but all VR consoles.
It is, without a doubt, the best game on the HP Reverb 2 on our list.
2
The Elder Scrolls V: Skyrim VR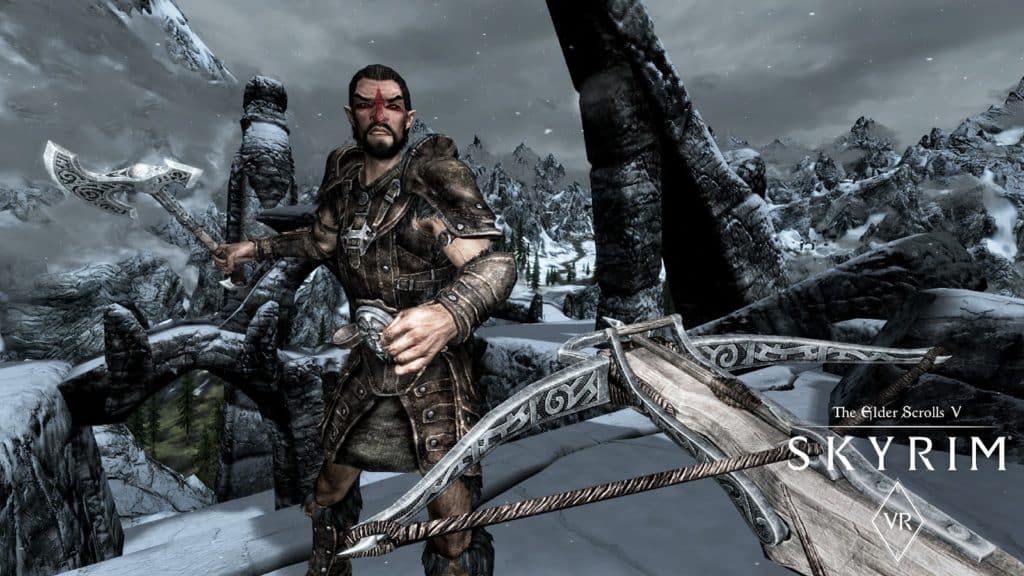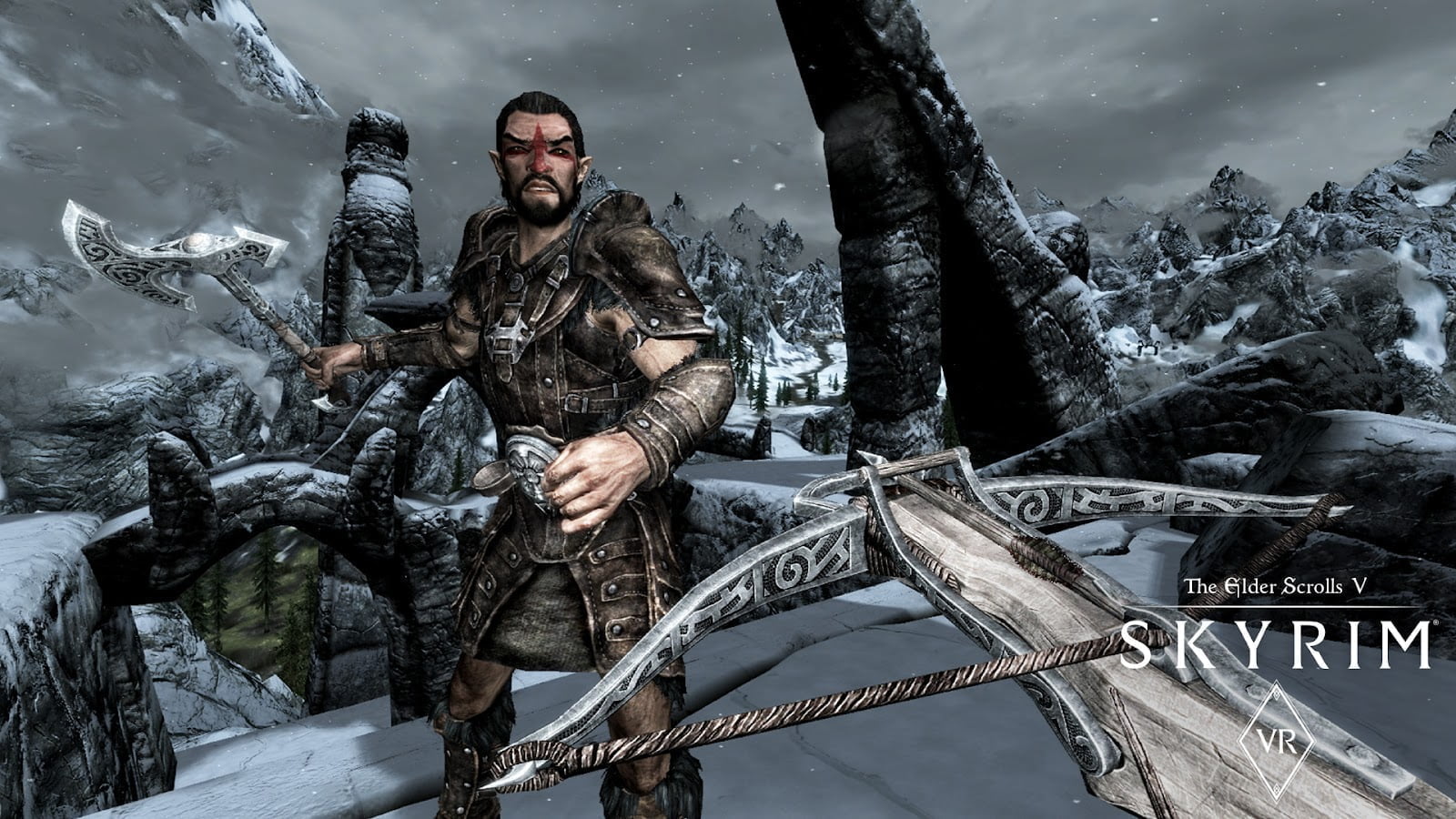 Release Date: April 3, 2018
Other platforms: Valve Index, Oculus Rift, HTC Vive, Oculus Quest/2, Windows Mixed Reality, and PSVR
Ready to enter Whiterun for the umpteenth time?
While this title has been milked to the moon and back on consoles and PC, this game is a true joy to play with the HP Reverb G2.
Endowed with complete freedom, Skyrim VR grants you the liberty to explore the game's massive open world at your own leisure. Whether you want to religiously follow the main storyline or take a detour (or a hundred) to the various towns that litter Tamriel, this game's a canvas of your own choosing.
The G2's terrific visual clarity also makes it so that you can actually see and appreciate Skyrim as a gorgeous game that's dripping with atmosphere. Couple that with a fully-realized combat system, and you've got a recipe for one of the best open-world games for virtual reality.
3
STAR WARS™: Squadrons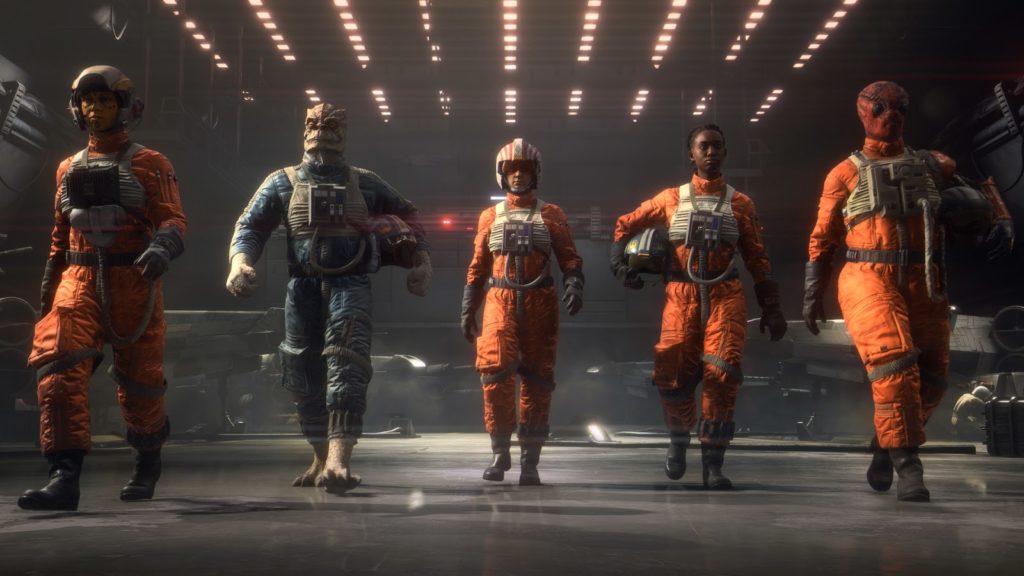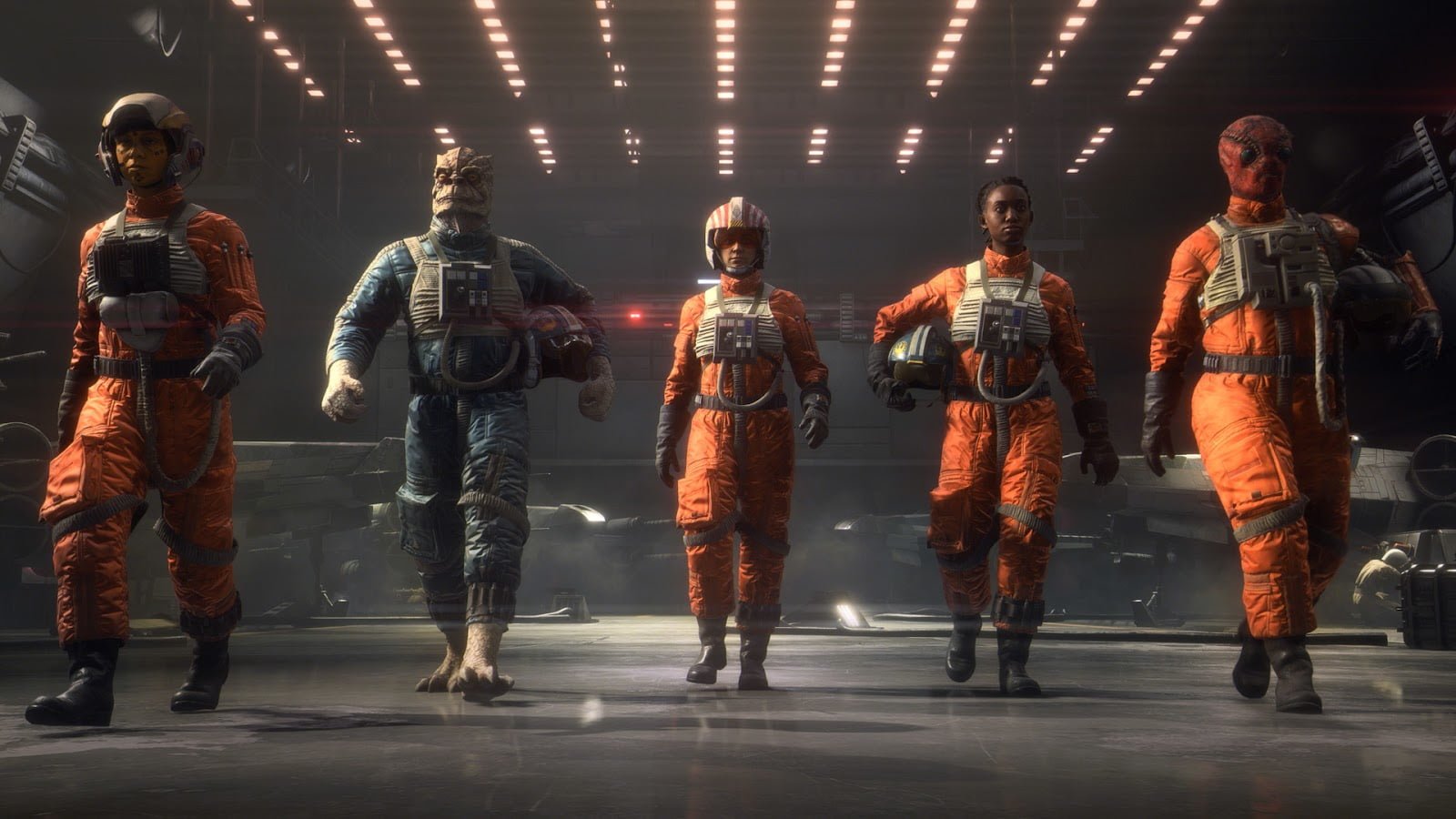 Release Date: October 1, 2020
Other Platforms: Valve Index, HTC Vive/2, Oculus Rift/S, Windows Mixed Reality
Few things are as exhilarating as hopping into the cockpit of an X-Wing and taking on the Imperial forces in a no-holds-barred space battle.
And, in Star Wars: Squadrons, that's exactly what it's all about. In the game, you'll have the freedom to modify your starfighters, assemble your squadron to suit your desired play style, and participate in thrilling multiplayer gameplay.
The G2's capabilities also make it so that you can appreciate the game's jaw-dropping visuals, which include detailed cockpits, gorgeous space vistas, and combat so intense you'll be holding your breath.
Star Wars: Squadrons is an excellent single-player and multiplayer VR game that's perfect to play with friends or complete strangers. There's a boatload of content to unlock and enjoy, so you'll definitely get your money's worth with this one.
4
Beat Saber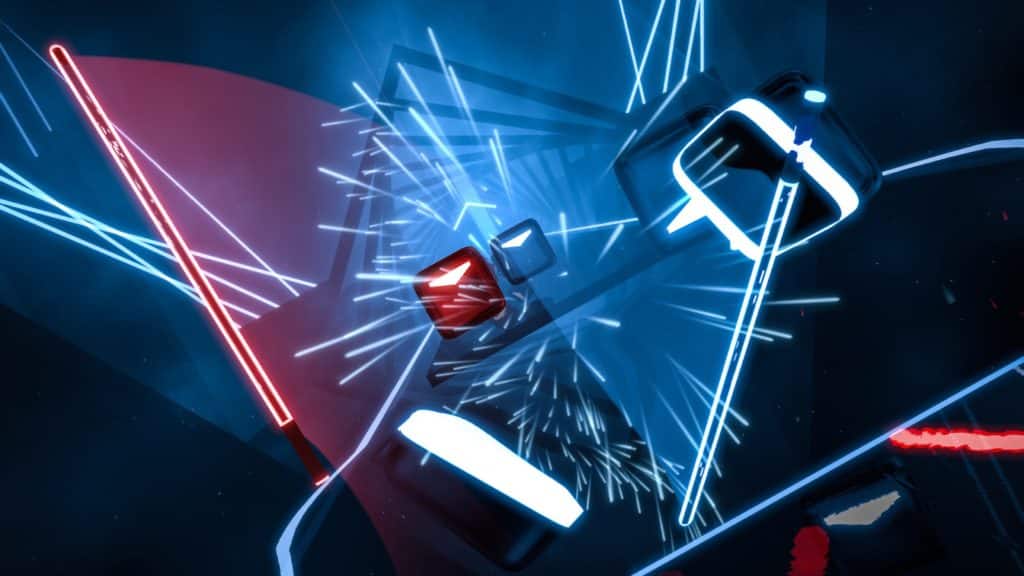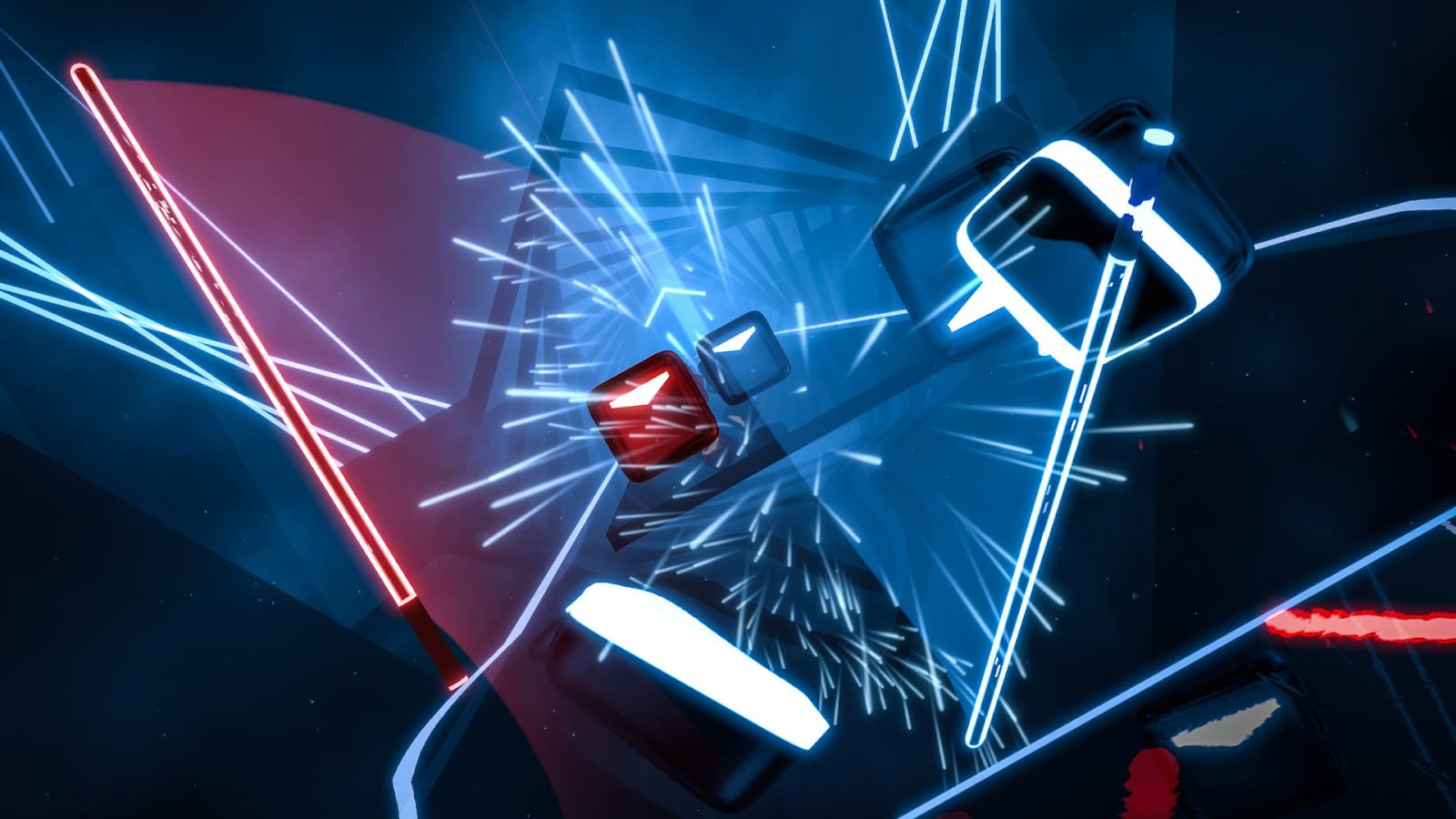 Release Date: May 21, 2018
Platforms: Oculus Rift, Oculus Quest 2, Oculus Rift S, Samsung HMD Odyssey, HTC Vive Pro, and PSVR
Beat Saber takes a simple concept, refines it, and distills it into an intoxicatingly fun experience that's tough to put down.
The objective of the game is to slash beats (color-coded blocks) in half with your hand controllers in a precise time and direction. It's a test of coordination, timing, and reflexes—one that's as challenging as it is addicting.
That said, don't play this while you're winding down for bed or on your work clothes! A couple of minutes of this game can have you sweating buckets thanks to its high level of physicality. But in any other moment, this arcade classic hits all the right notes.
5
Hellblade: Senua's Sacrifice VR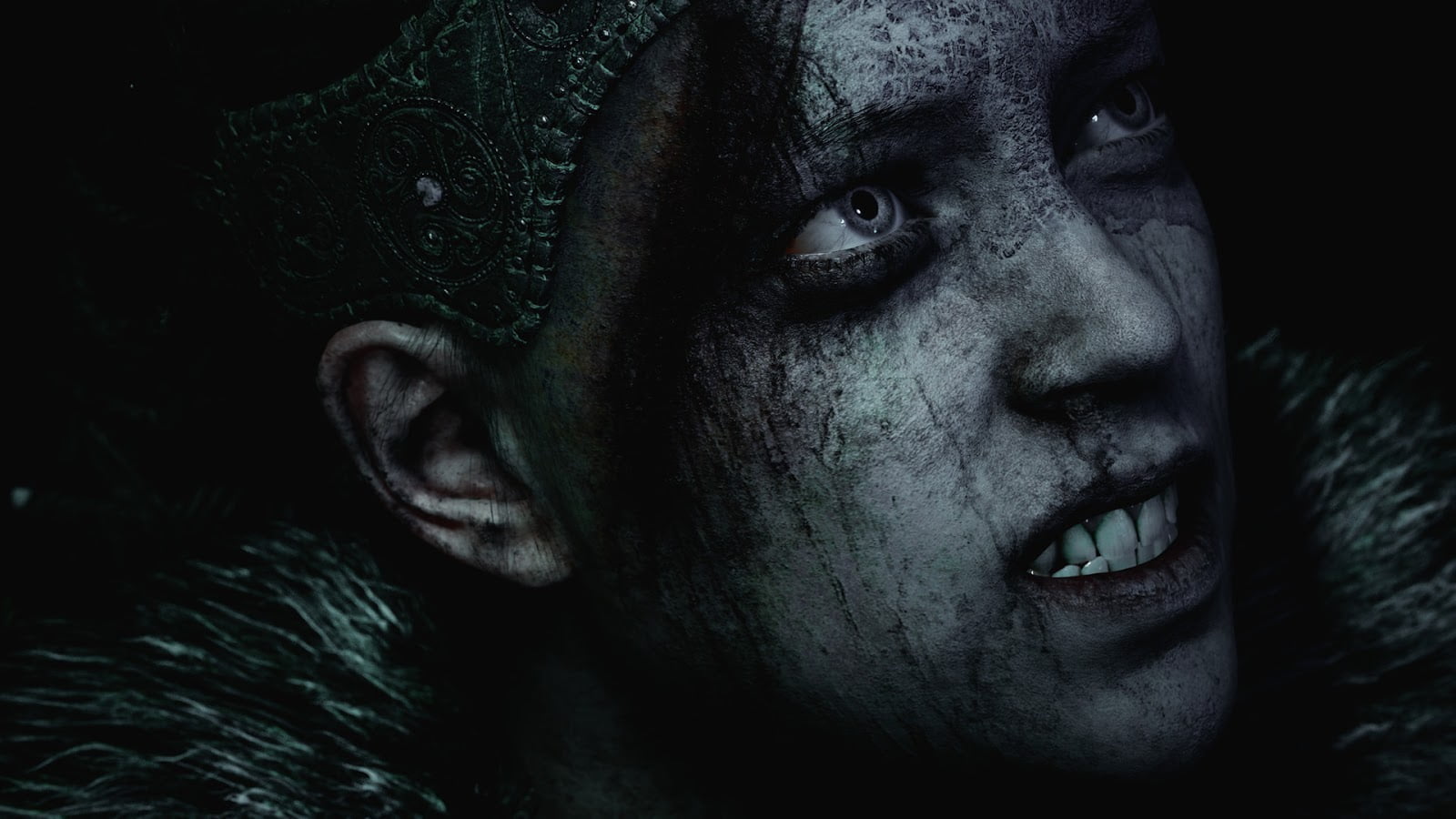 Release date: July 31, 2018
Other platforms: Valve Index, HTC Vive, Oculus Rift/S
There's not a lot of VR games that tackle the subject of mental illness head-on, but Hellblade: Senua's Sacrifice does it with grace, tact, and respect.
This game puts you in the shoes of Senua, a Pict warrior suffering from psychosis. As you progress through the game, you'll need to help Senua overcome her mental demons by solving puzzles and navigating your way through a nightmarish world that's based on Celtic mythology.
On top of the game's excellent narrative, you'll also be treated to some of the best visuals in any VR game. The G2's high resolution and pixel density make it so that you can appreciate the game's beautiful environment and stunning effects. And you don't even need a top-of-the-line graphics card to achieve smooth, buttery gameplay.
With themes as personal as mental illness, there's no question that Hellblade: Senua's Sacrifice fits perfectly in the immersive virtual reality realm. While the combat system is nothing we haven't seen before, the narrative is a spectacle all Reverb G2 owners must see to believe.
6
Digital Combat Simulator World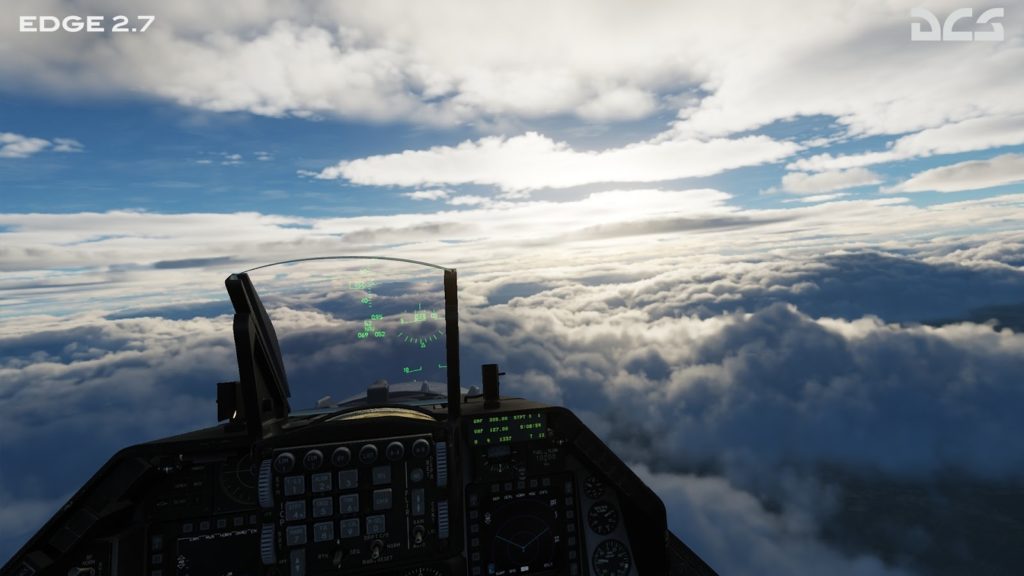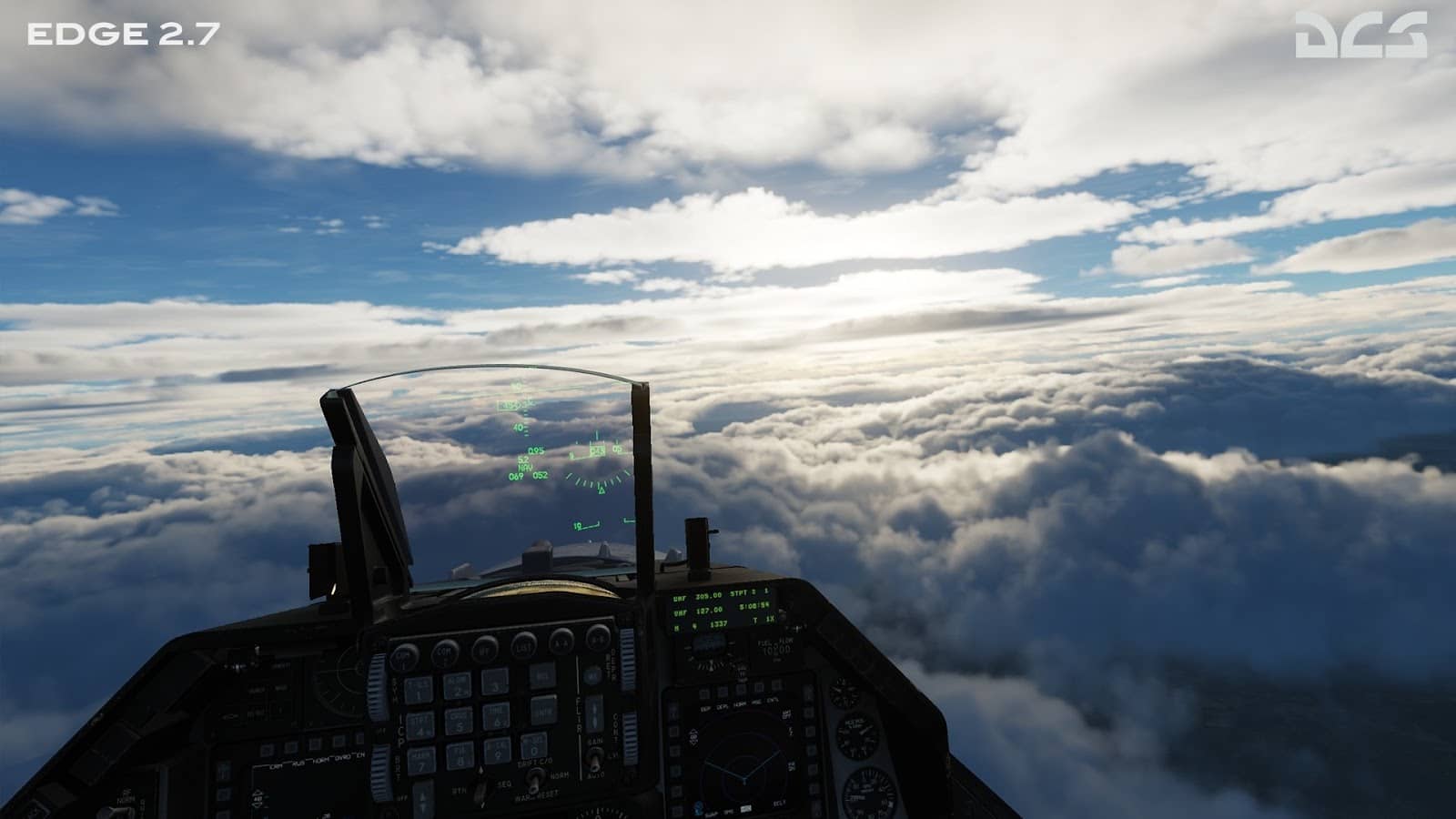 Release date: March 18, 2018
Other platforms: Oculus Rift/S, Oculus Quest 2, HTC Vive Cosmos, HTC Vive Pro/2, Valve Index, and Samsung HMD Odyssey
Have you ever wanted to feel the rush of flying a fighter jet? With DCS World Steam Edition, that dream can be a reality.
This game is a top realistic simulator that positions you in the cockpit as a fighter pilot. There's an impressive array of aircraft to choose from, including a WWII North American TF-51D fighter, an F-16C Viper, and a Russian Sukhoi Su-25T.
This VR aircraft simulator is brimming with features, from a built-in mission generator to a meticulously constructed map of the Black Sea region. But what makes this game truly shine is its online multiplayer, allowing you to battle it out with other pilots from around the world.
The base game is free to play, making it easy for any prospecting G2 owner to jump in and have a swell time. Missions are also regularly updated, giving you plenty of content to enjoy even after you've completed the base game.
7
Moss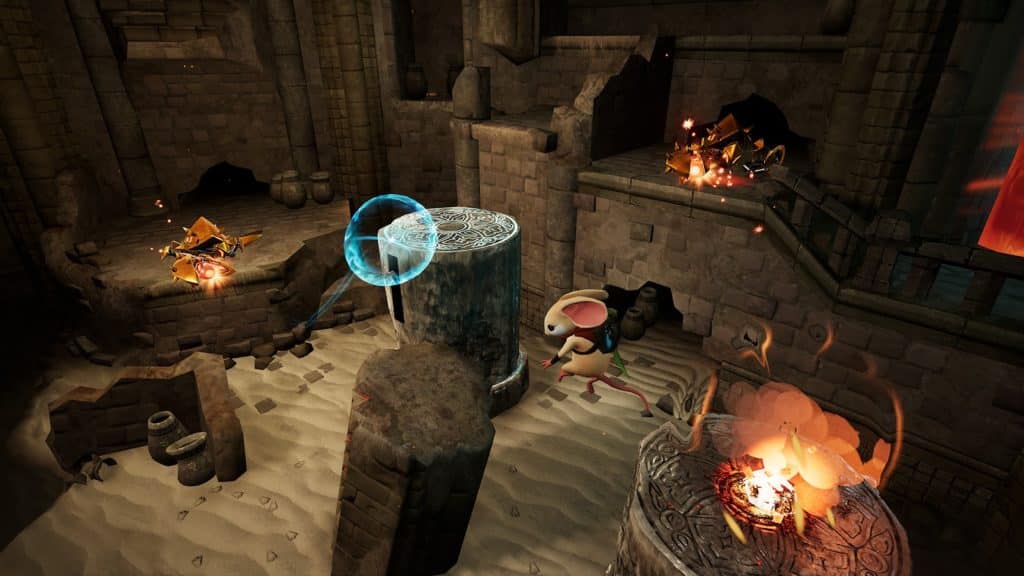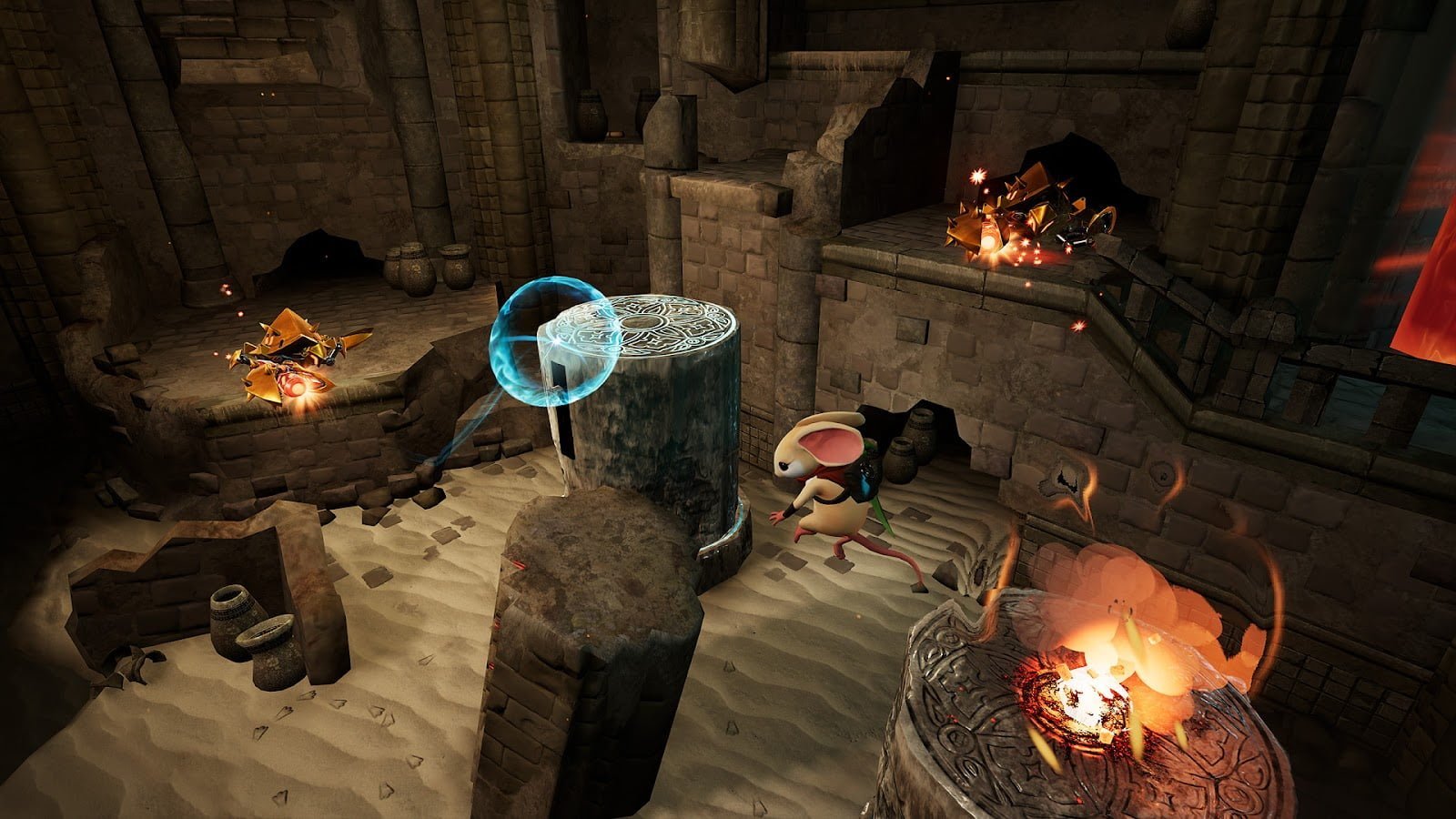 Release date: February 27, 2018
Other platforms: Oculus Quest/2 and PSVR
Moss is an endearing little VR platformer that's as much a playable storybook as it is a game.
You play as Quill, a young mouse with dreams of reuniting with her uncle. And, throughout the game, you'll get to see her grow and change as she ventures through the sprawling world filled with a plethora of caves, ruins, forests, and fields. She solves puzzles and contends with enemies, all the while.
The game's infallible charm lies in its lovable protagonist and the relationship you as the player form with her. You'll want to help Quill not just because it's your job, but because you genuinely care for her and her motives. 
Moss isn't just a casual game to pass time, but it's a story that you'll hold dear to your heart long after the ending credits roll—similar to Life is Strange in that regard.
8
Microsoft Flight Simulator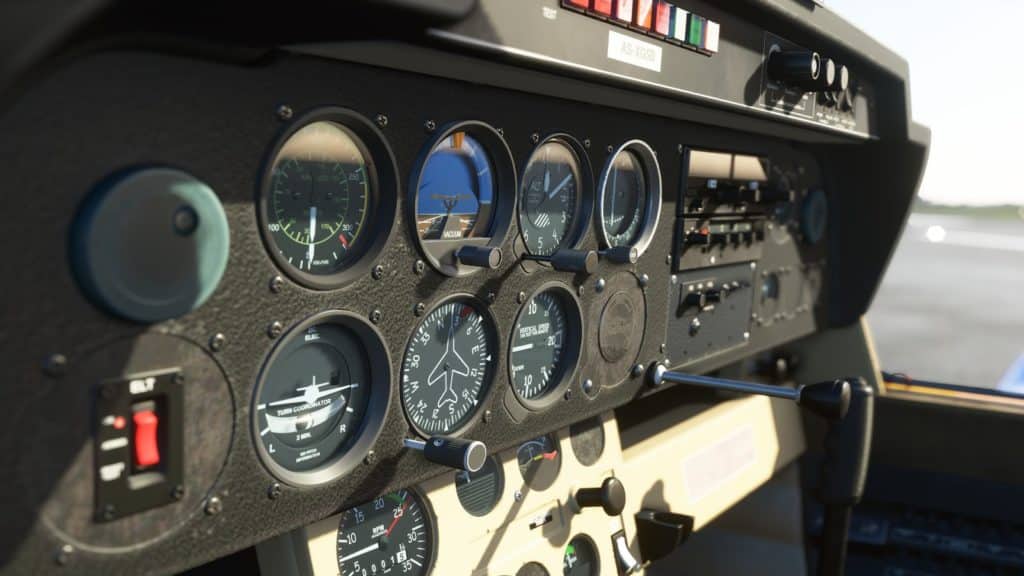 Release date: July 27, 2021
Other platforms: Valve Index, HTC Vive, Oculus Rift, and Windows Mixed Reality
This is your captain speaking. Buckle your seatbelts—because you're in for the flight of a lifetime.
Microsoft Flight Simulator is one of the most realistic simulation games in HP Reverb G2. In fact, it could be the most realistic game on every other VR console in general.
This game gives you complete control over every minute detail of your flight, from the type of aircraft you're piloting to the flap settings and instruments in the cockpit. All of these work in tandem to create a flight experience that's as vivid and realistic as an aircraft in the real world.
The HP Reverb G2's top-of-the-line visuals also do a great job of making the world around you look photo-realistic. Whether it's the picturesque landscapes or the bustling airports, everything looks and feels alive.
With its level of authenticity, Microsoft Flight Simulator is a game for flying enthusiasts and actual pilot trainees. The community is also large and supportive, so you'll never have to fly the skies alone.
9
BONEWORKS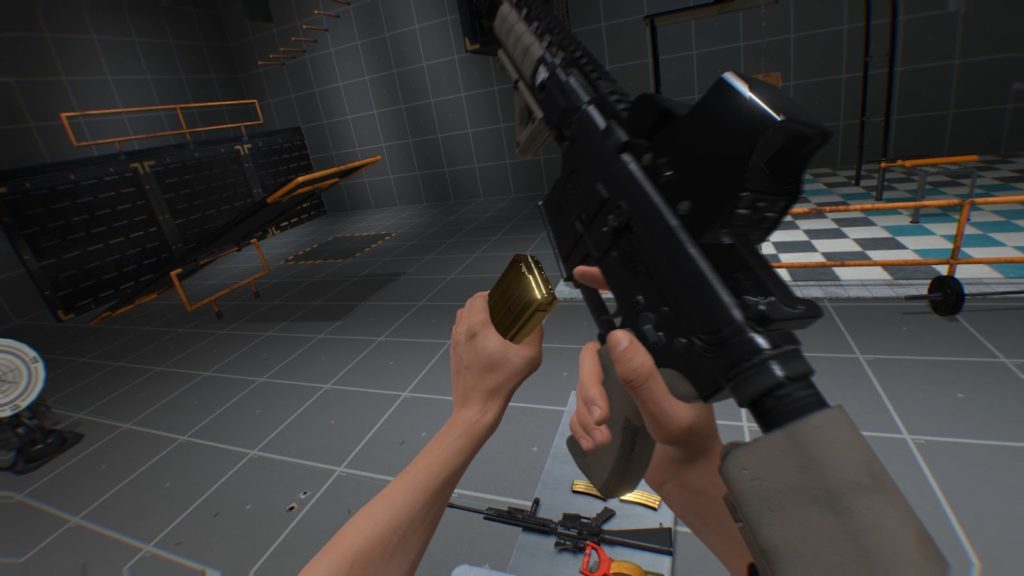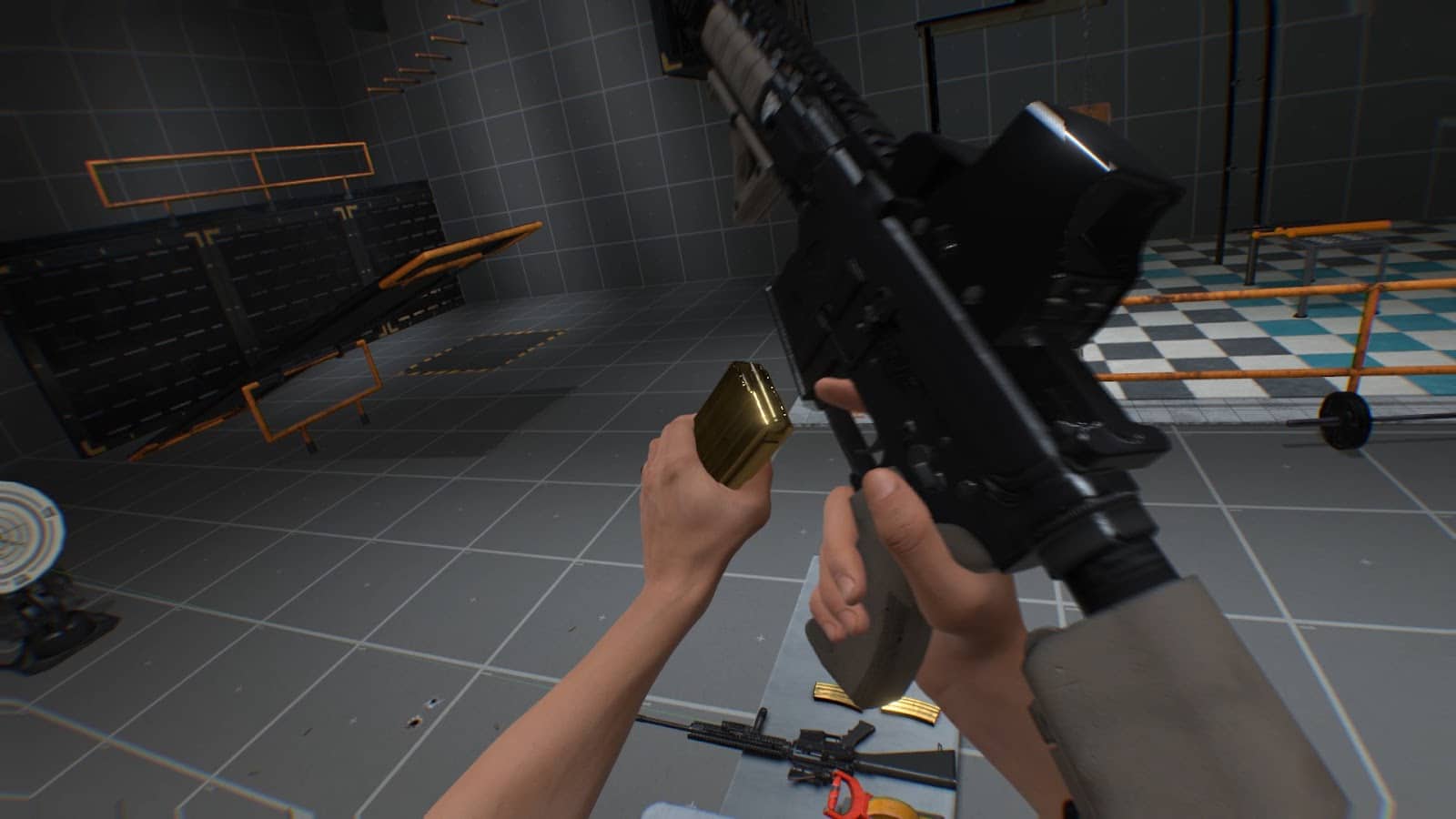 Release Date: December 10, 2019
Platforms: Oculus Rift/S, Valve Index, HTC Vive, and Windows Mixed Reality
One of the first true sandboxes of the VR genre, BONEWORKS is the inquisitive VR gamer's sanctuary.
This game will require you to use your critical thinking and problem-solving skills to progress through a series of challenging puzzles. This game's also known for its excellent level design, all augmented with consistent physics mechanics that mirror the rules of the real world.
BONEWORKS is also a playground for a variety of different props that you can use to your advantage. "Normal" catalog of weapons like guns, swords, and broomsticks are present, but BONEWORKS goes above and beyond by also giving you the ability to use some fantastical objects and energy weapons to through your enemy's way.
10
No Man's Sky VR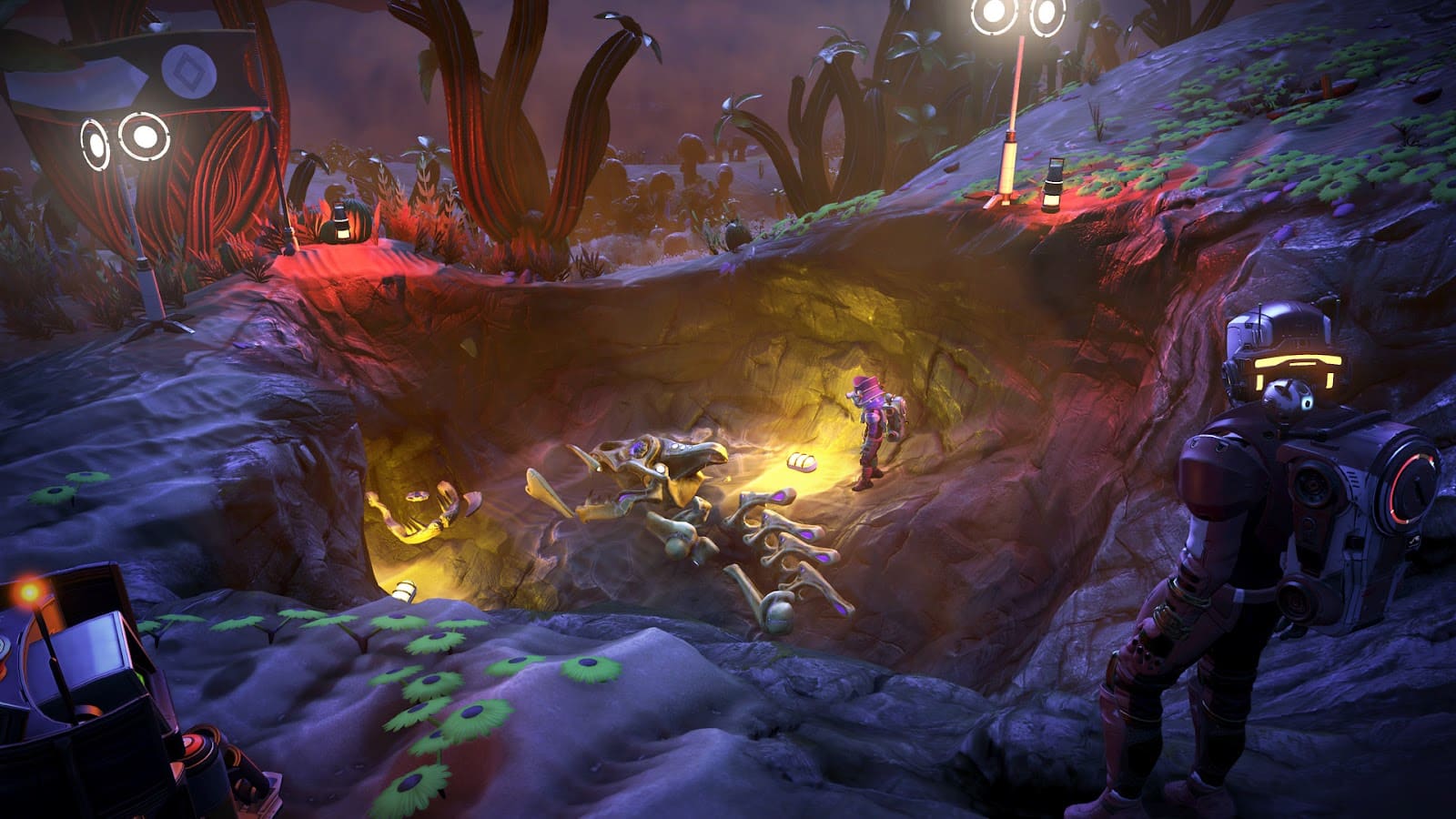 Release Date: August 12, 2016
Platforms: Oculus Rift, HTC Vive, PSVR, and Valve Index
No Man's Sky's tale of redemption is a legendary feat. And while Hello Games could've settled with it being an above-average game on console, they pushed themselves and brought the marvelous infinitely-generating world into VR too.
After a shaky 2016 launch, the game was completely rebuilt from the ground up. From the addition of multiplayer to more complex Sentinel interactions, the game's renown has completely turned around.
The game's history aside, it should be said that the game looks gorgeous in the HP Reverb G2. If you're a space enthusiast or just someone who loves to explore, No Man's Sky Beyond is a must-play in VR.
The devs constantly roll out updates too, so tie that in with the procedurally-generated nature of the game, and you're looking at content that can last a lifetime!
11
Pistol Whip
Release Date: November 7, 2019
Platforms: Oculus Quest, Oculus Rift/S, HTC Vive, PSVR, and Windows Mixed Reality
Pistol Whip is a fast-paced VR rhythm game that's best described as a groovy bullet hell.
You'll need to dodge, duck, dip, and dive your way out of a hail of bullets while shooting down enemies along with a breakneck EDM soundtrack. The result is an adrenaline-pumping experience that's as much a workout as it is a game.
With 30 hand-crafted levels, a thunderous soundtrack, and an indissoluble cohesion between these two elements, Pistol Whip is one of the best VR games out there. It also comes with daily challenges through the Daily Bounty mode, as well as a sense of competition through Party Mode leaderboards. In other words, a ton of avenues for replayability!
Most notable VR shooters tend to go for the more realistic route. But if you're looking for an arcade shooter that's over-the-top and stylish, Pistol Whip is a fantastic purchase.
12
Assetto Corsa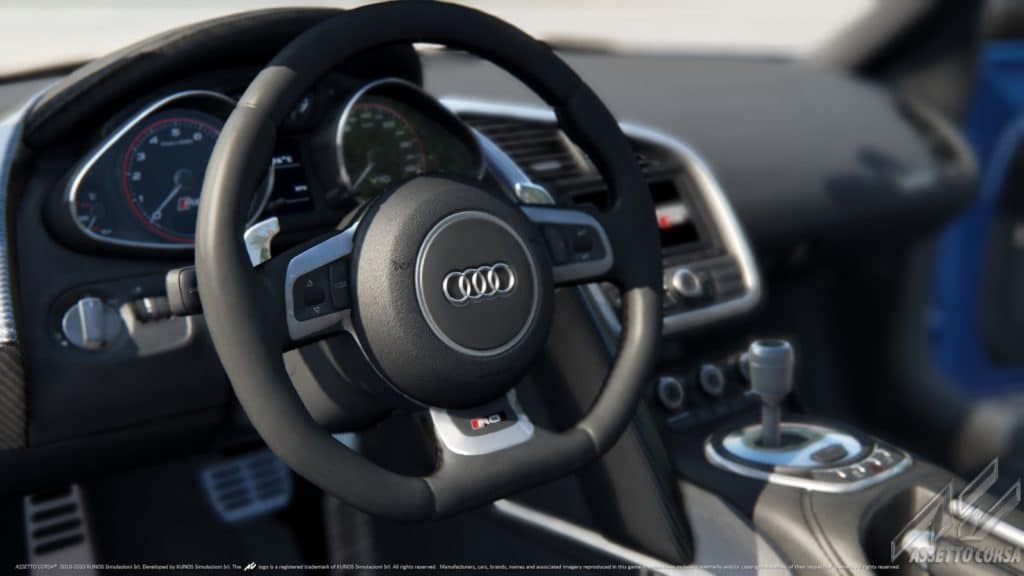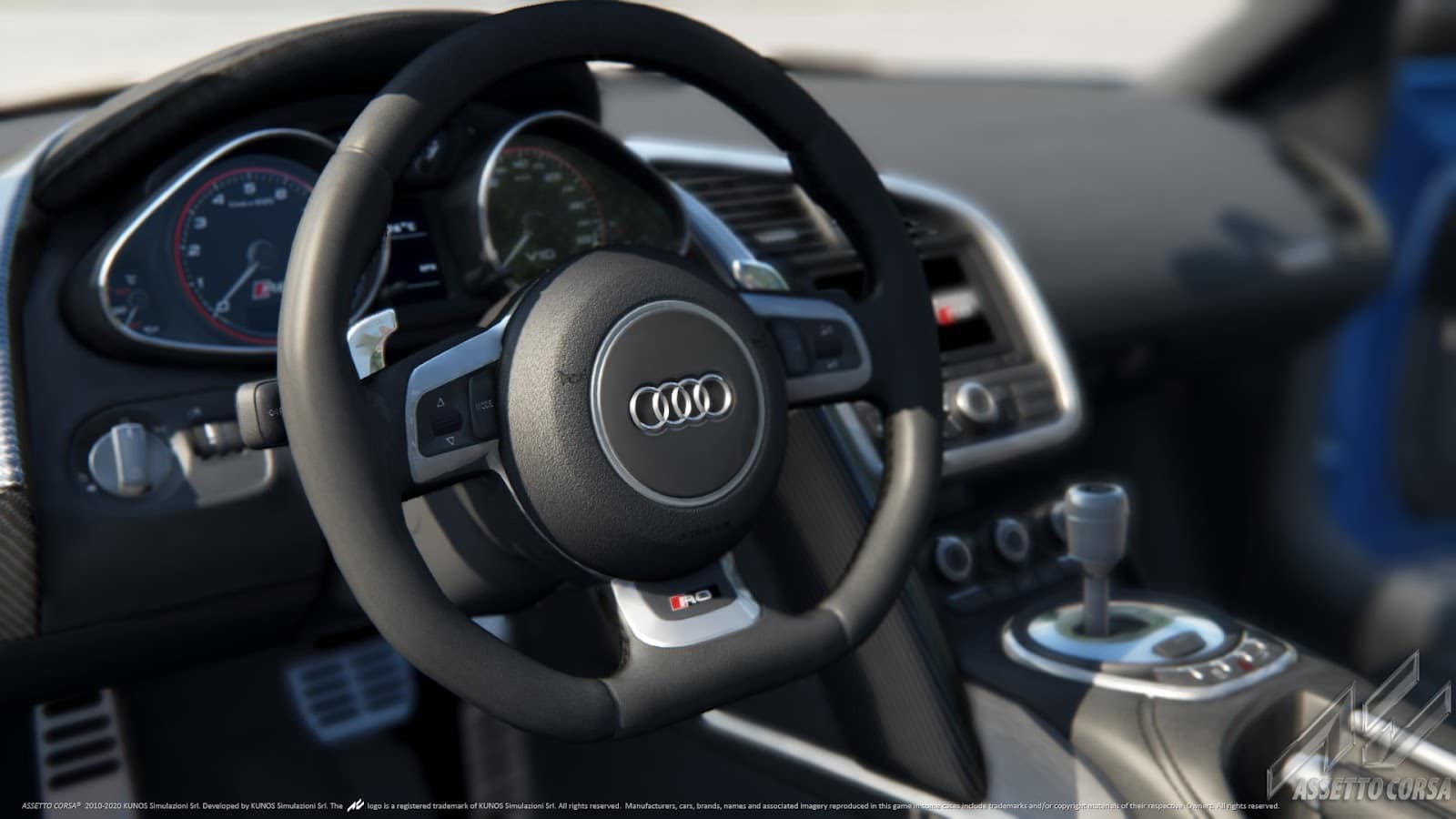 Release date: December 19, 2014
Other platforms: Valve Index, HTC Vive/2, Oculus Rift/S, and Windows Mixed Reality
Assetto Corsa is one of the best racing games largely because of the sheer number of compatibility options it has, from joystick to gamepad to steering wheel and pedal setups. And of course, VR is no different.
Part of the appeal of this racing game is also how it's able to simulate real-world tracks to an eerily accurate degree thanks to Laser scan technology. Barcelona and Monza are just a few of the tracks you can race on in Assetto Corsa.
The realism doesn't stop at just the tracks, it carries over to the cars and vehicular physics too. With over 170 different vehicles, each with their unique handling and physics, you'll be hard-pressed to find a more meticulous racing game out there.
Assetto Corsa is a must-have for racing fans, and the HP Reverb G2's improved visuals heavily augment that sense of realism rightfully placing it in the list of the best HP Reverb G2 games.
13
The Walking Dead: Saints & Sinners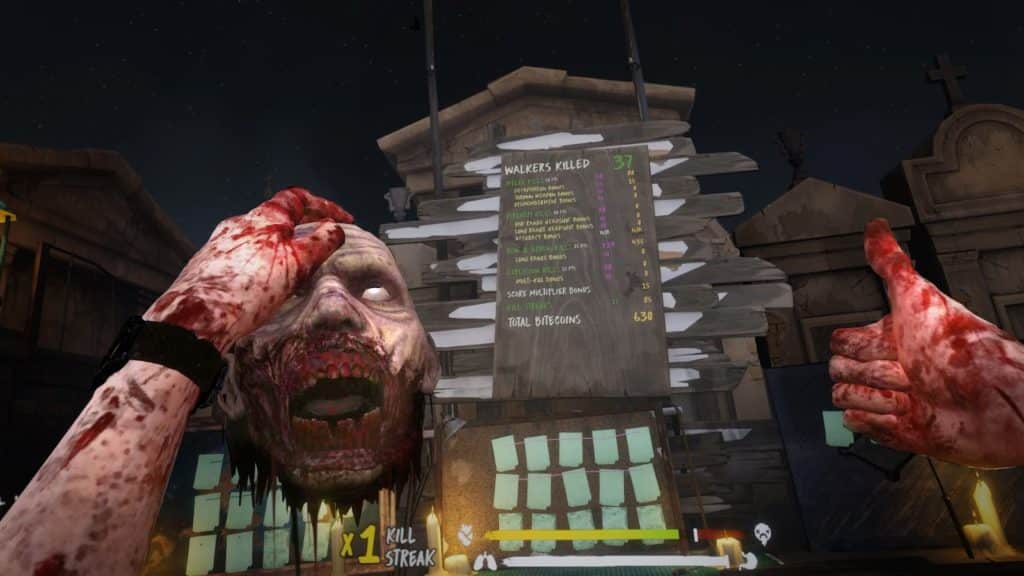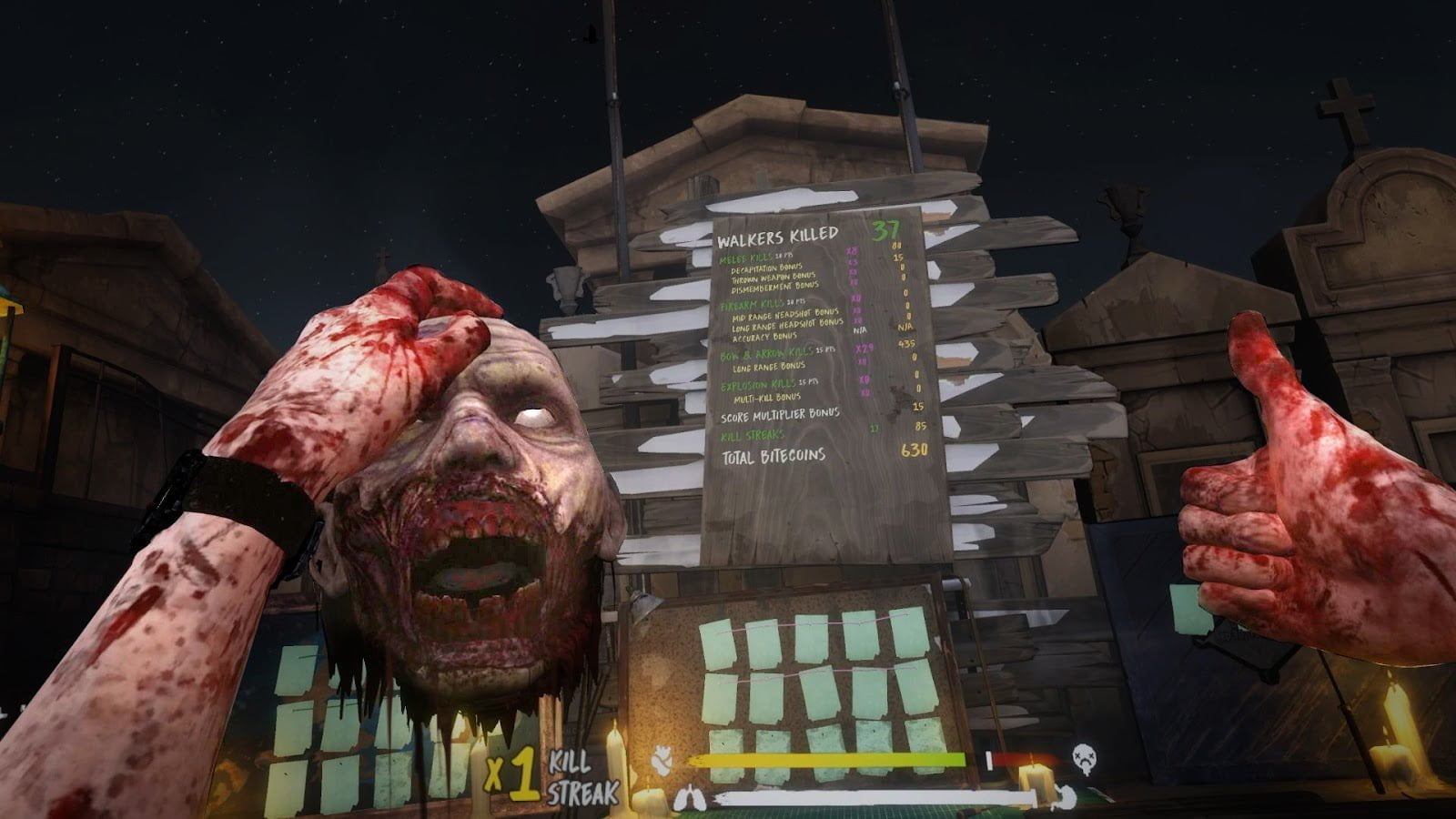 Release date: January 23, 2020
Other platforms: Valve Index, HTC Vive/2, Oculus Quest, Meta Quest 2, Oculus Rift/S, Windows Mixed Reality
Have you ever entertained the thought of living in a zombie-infested world? And, following that, do you believe you have the survival skills to live to tell the tale?
Enter The Walking Dead: Saints & Sinners, the most immersive first-person zombie VR game to date.
The game thrusts you into the middle of an apocalyptic New Orleans, having to scavenge for supplies, reclaim territories, and—most importantly—survive the hordes of flesh-eating zombies.
This game is one of the best horror VR games to date. Unlike linear storyline progressions, TWD gives real consequences to your choices. The branching dialogue system results in some tough decisions that may even put a strain on your morality.
If you're one of the lucky ones, you and your faction will unravel the mystery ravaging the city and come out alive. But even then, death constantly looms in the shadows, and this game will have you fight tooth and nail for that sweet victory.
14
Superhot VR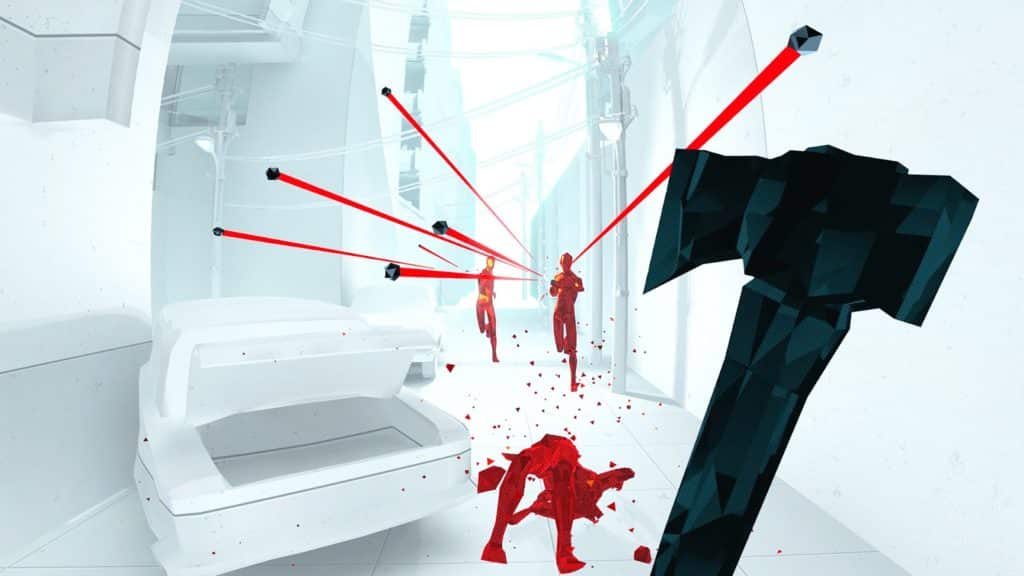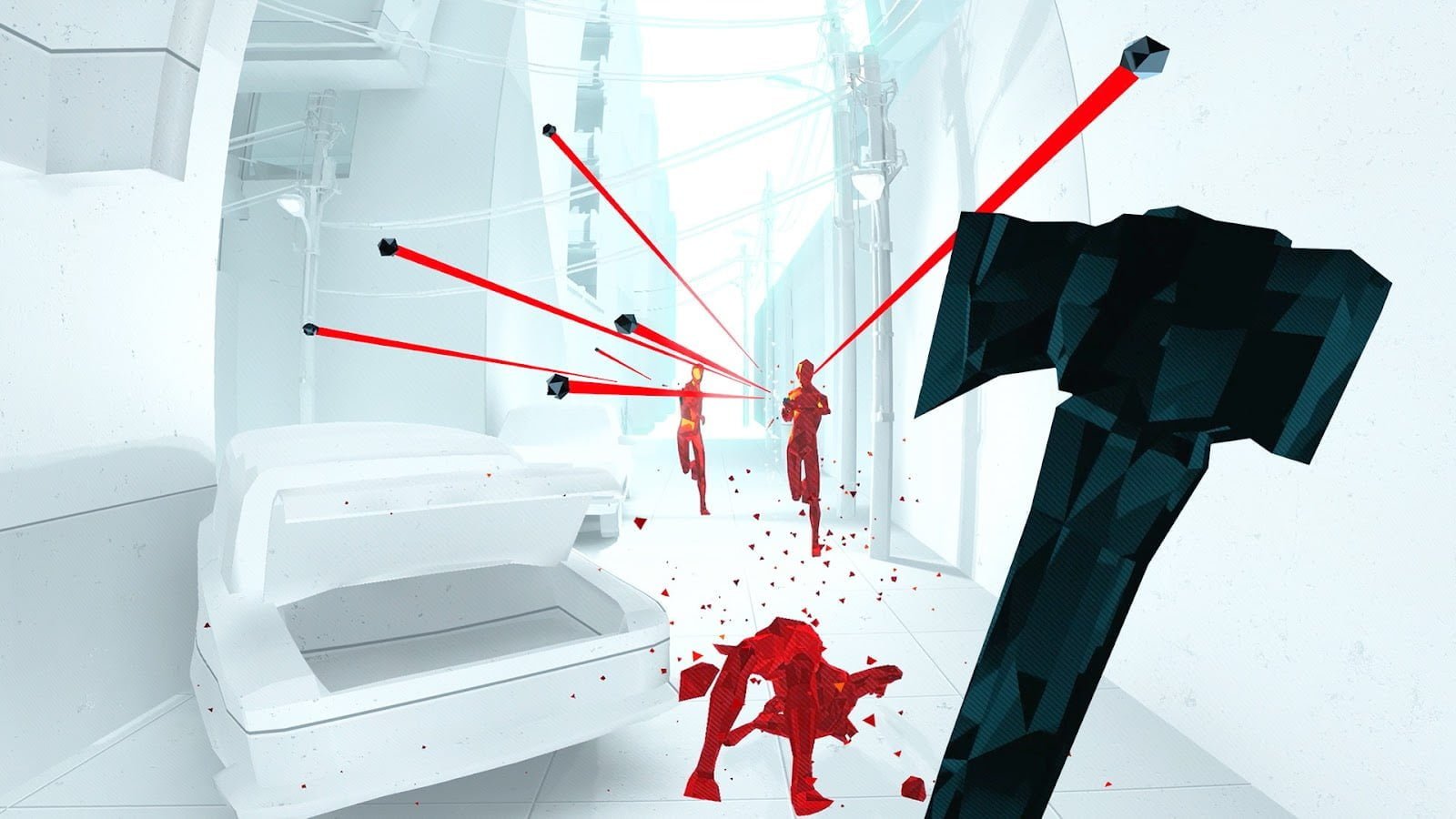 Release Date: December 5, 2016
Platforms: Valve Index, Oculus Rift/S, Oculus Quest/2, HTC Vive, and PSVR
Superhot VR is the perfect game to pick up if you're looking for something that's both fast-paced and strategic.
The game's central mechanic is time. It only moves when you shift your actual physical body, allowing you to survey your enemies and plan your next attack, Matrix-style.
This makes for some exhilarating moments where you have to make quick decisions in the heat of battle. Do you go for the headshot? Do you maneuver to disarm your opponents instead?
Unlike other VR shooter games, your ability to strategize is as crucial as your aim. All of these factors make Superhot VR an absolutely unique experience that deserves recognition, whether you play this top game in PSVR or the Reverb G2.
15
POPULATION: ONE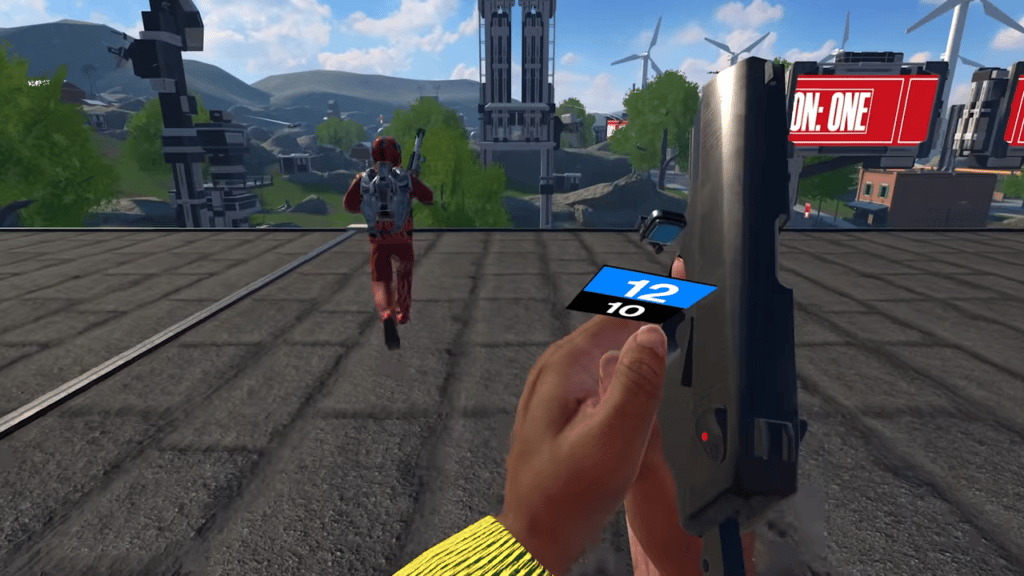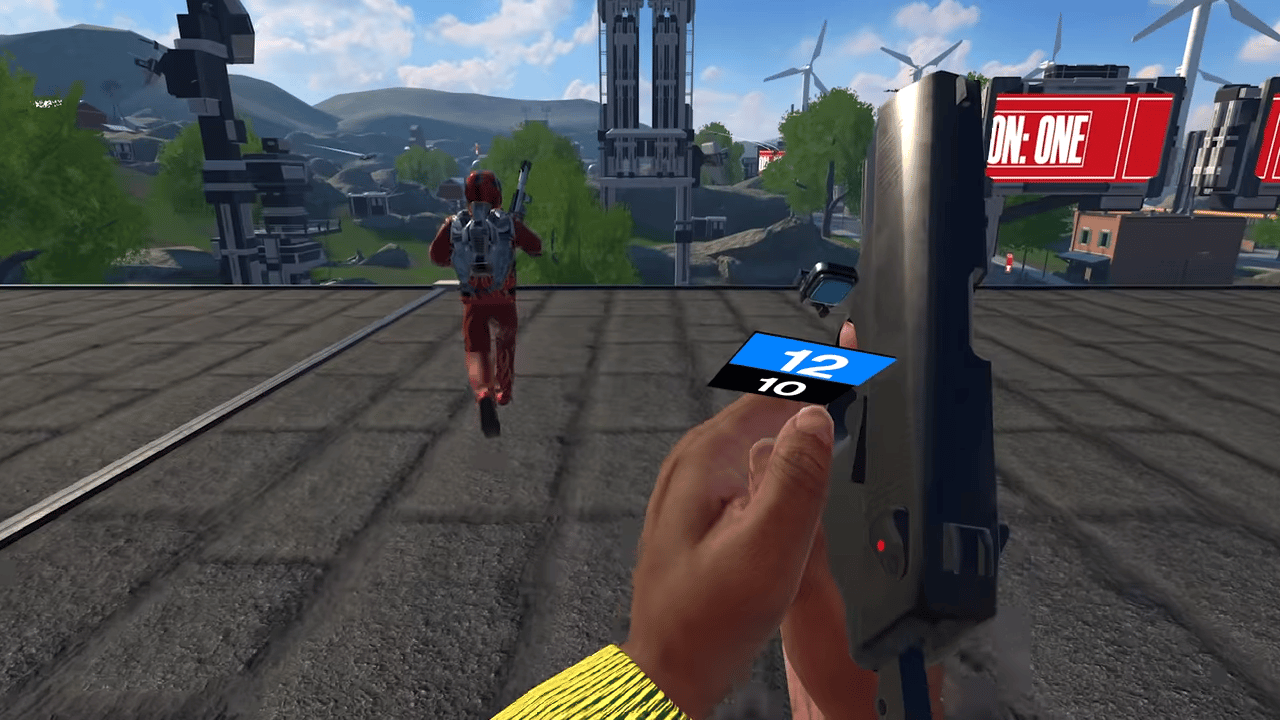 Release date: October 22, 2020
Other platforms: Meta Quest and Quest 2
Hearing the phrase "Fornite clone" may signal more negatives than positives, but POPULATION: ONE is a VR battle royale game that's not to be missed.
Featuring an expansive and well-realized map, POPULATION: ONE gives players the heart-pumping action that the BR genre is well-known for. In squads of 3, your objective is simple: to be the last team standing.
To do it, you'll have to use an assortment of weapons, crafting items, and props to take down the competition. The G2's fantastic controllers also allow you to climb up any surface in the game, as well as glide when you drop off a building or cliff.
POPULATION: ONE comes close to perfection as a VR battle royale, and with regular updates being pushed out, it's only going to get better from here (here's to hoping for cross-platform gameplay!).
16
A Fisherman's Tale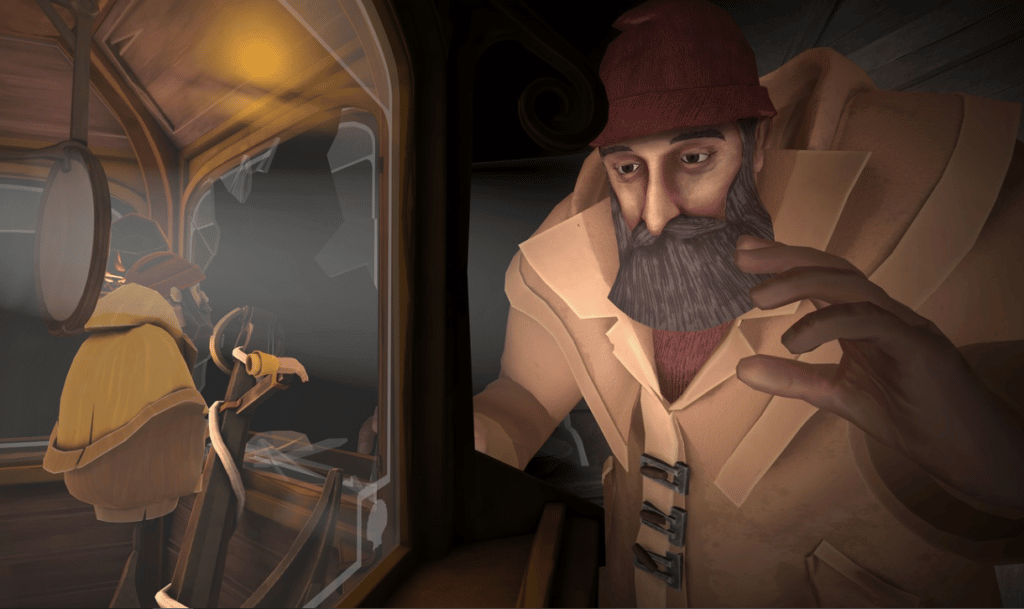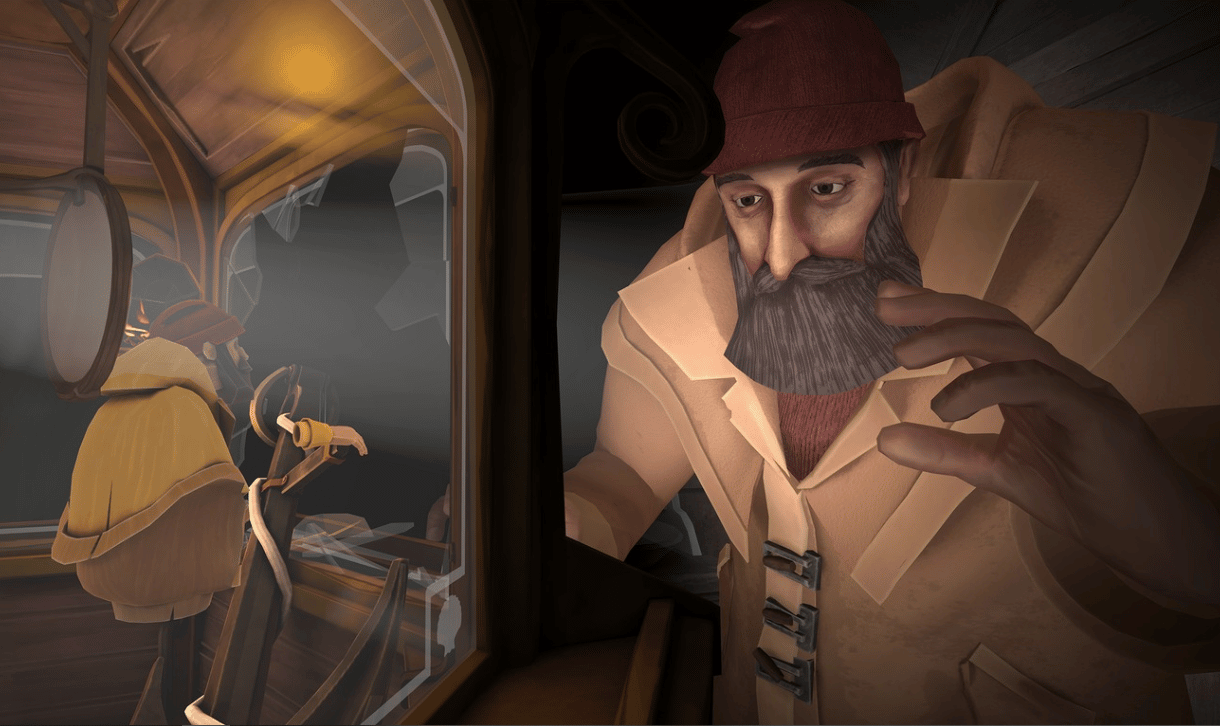 Release date: January 23, 2019
Other platforms: Valve Index, HTC Vive/2, Oculus Quest, Meta Quest 2, Oculus Rift/S, Windows Mixed Reality
A Fisherman's Tale is a VR puzzle game with a fascinating twist: you are both a puppet and a puppeteer.
The mind-bending premise behind this game suits VR perfectly. You'll have to climb up a lighthouse to switch on the light before an incoming storm, but the twist is the character you're working with is a larger-scaled version of the same fisherman!
As you progress, you're met with harder puzzles to solve and more cerebral physics mechanics. And the ending? We won't spoil it here, but it's a doozy.
A Fisherman's Tale is a well-crafted and charming puzzle game that encapsulates the idea of "outside the box" thinking almost literally. But don't assume for a second that it's a gimmick and nothing more; it's not the VR Awards Game of the Year 2019 winner for nothing!
17
Five Nights At Freddy's VR: Help Wanted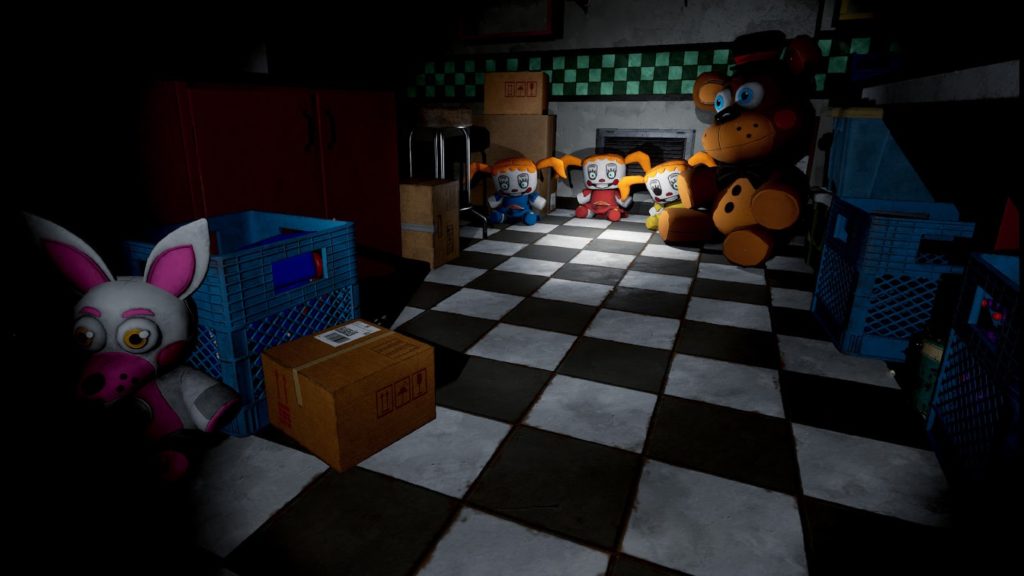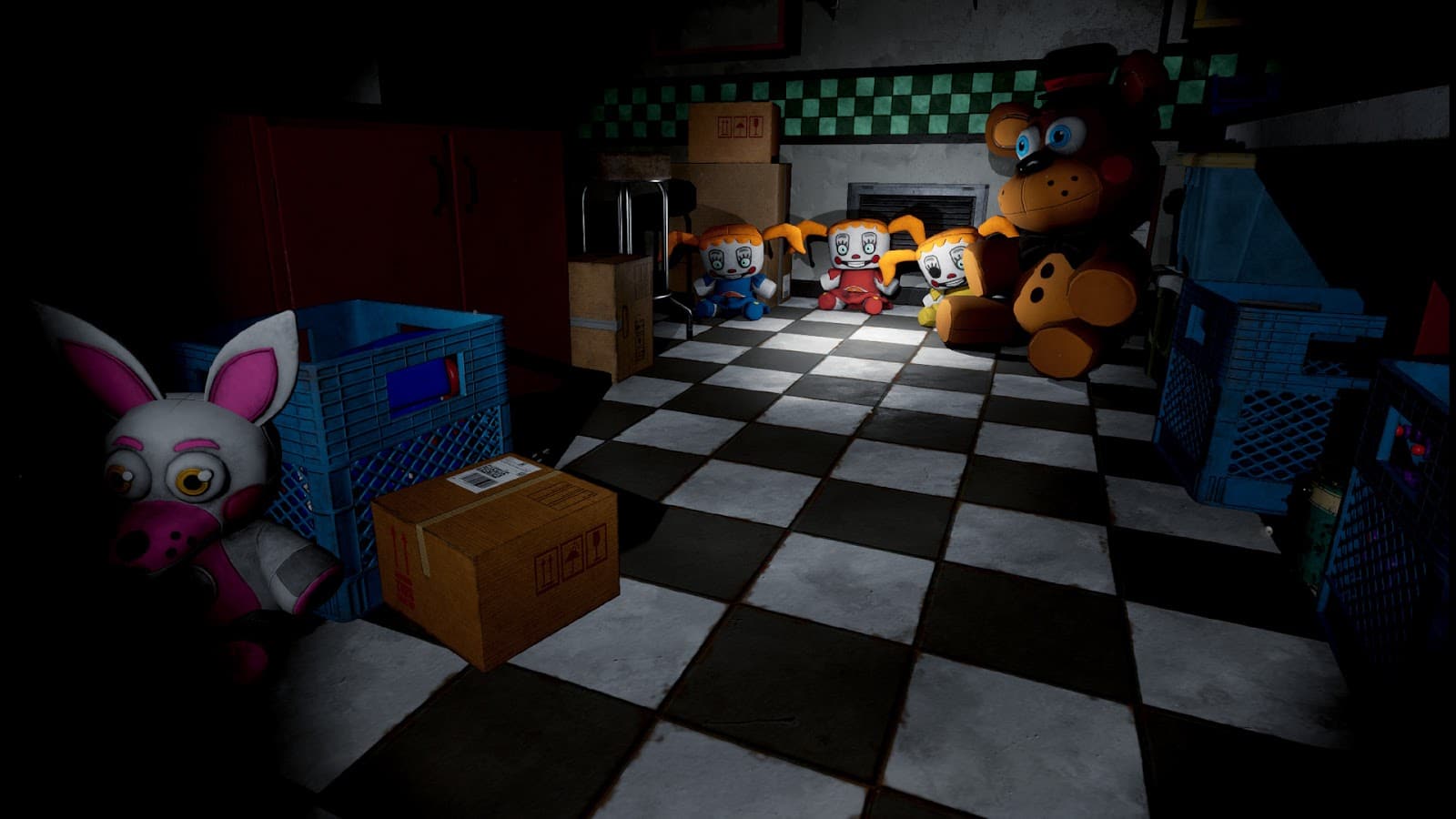 Release date: May 28, 2019
Other platforms: Valve Index, Windows Mixed Reality, Oculus Quest/2, HTC Vive/2, and Oculus Rift/S
The Five Nights At Freddy's universe is fraught with terror and suspense, making it one of the best VR horror games around. So it's only natural that the series would make its way into VR eventually.
In Five Nights At Freddy's VR: Help Wanted, you'll have access to several minigames, both original and remastered for VR, that'll put your survival skills to the test. Killer animatronics are out for blood, and it's your job to make it through the night shift alive.
This horror game has one of the most terrifying jumpscares we've seen in VR letting it climb the peddle stone of being one of the best HP Reverb G2 games out there. If you're even just a little bit squeamish, this game will test your guts to the limits. But hey, if you're ever frightened out of your mind, hopefully, other wholesome VR titles can calm your nerves.
18
Lone Echo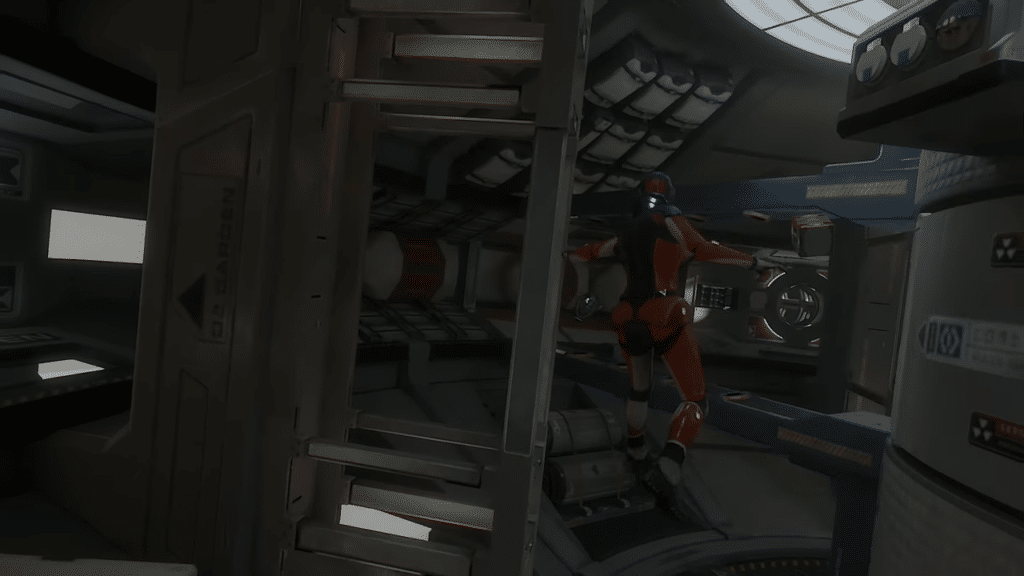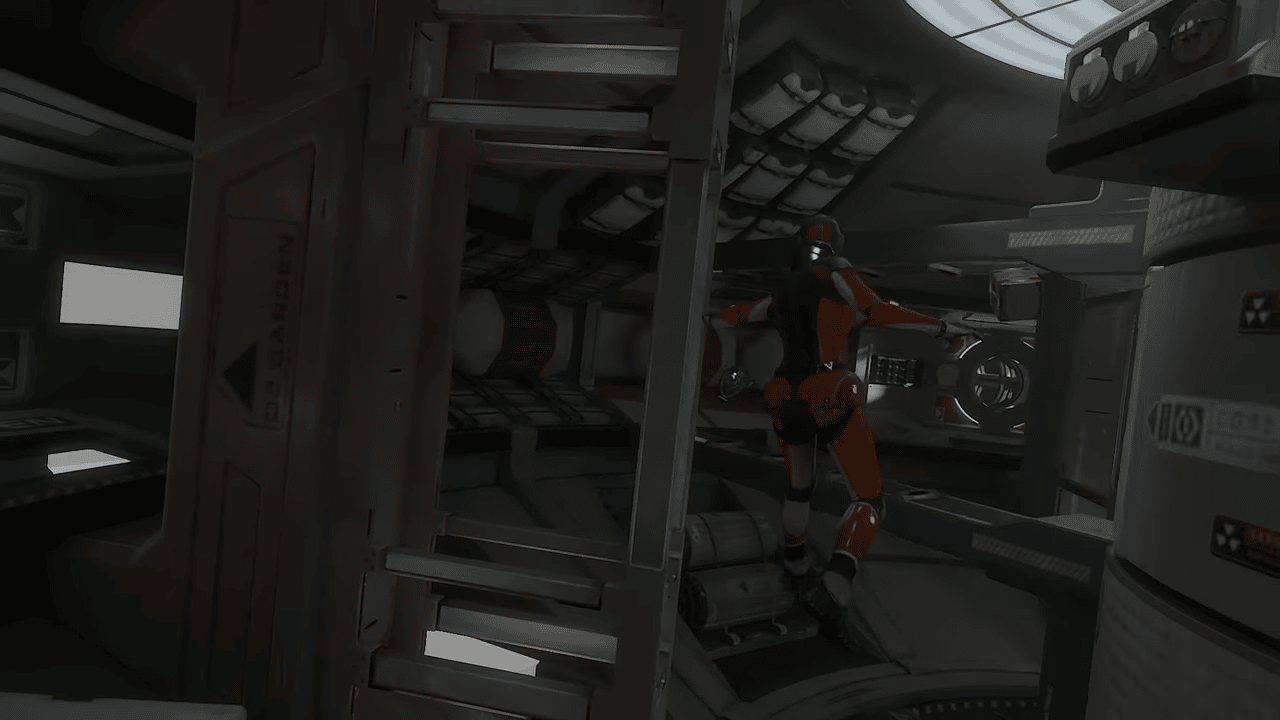 Release date: July 20, 2017
Other platforms: Oculus Quest, Meta Quest 2
There's a lot of drivel in the VR space, but Lone Echo is one of those games that's all about delivering an engrossing and memorable experience.
This space adventure puts you in the shoes of an AI named Jack, who must help Captain Olivia Rhodes with various tasks on an alien spaceship. As the game is set in space, you'll be in zero-G, which makes for some interesting object interactions that are quite unique in the VR scene.
On top of that, Lone Echo will push you to explore the confines of your spaceship, which can be captivating due to the other-worldly nature of outer space. The level of detail and care that's gone into this game is astounding, but the characters simultaneously never fail to poke light jabs from time to time.
Quirky and charming, Lone Echo is a VR game that everyone should play at least once. And, when you're done and thoroughly pleased, Lone Echo 2 should follow straight after.
19
Hellsplit: Arena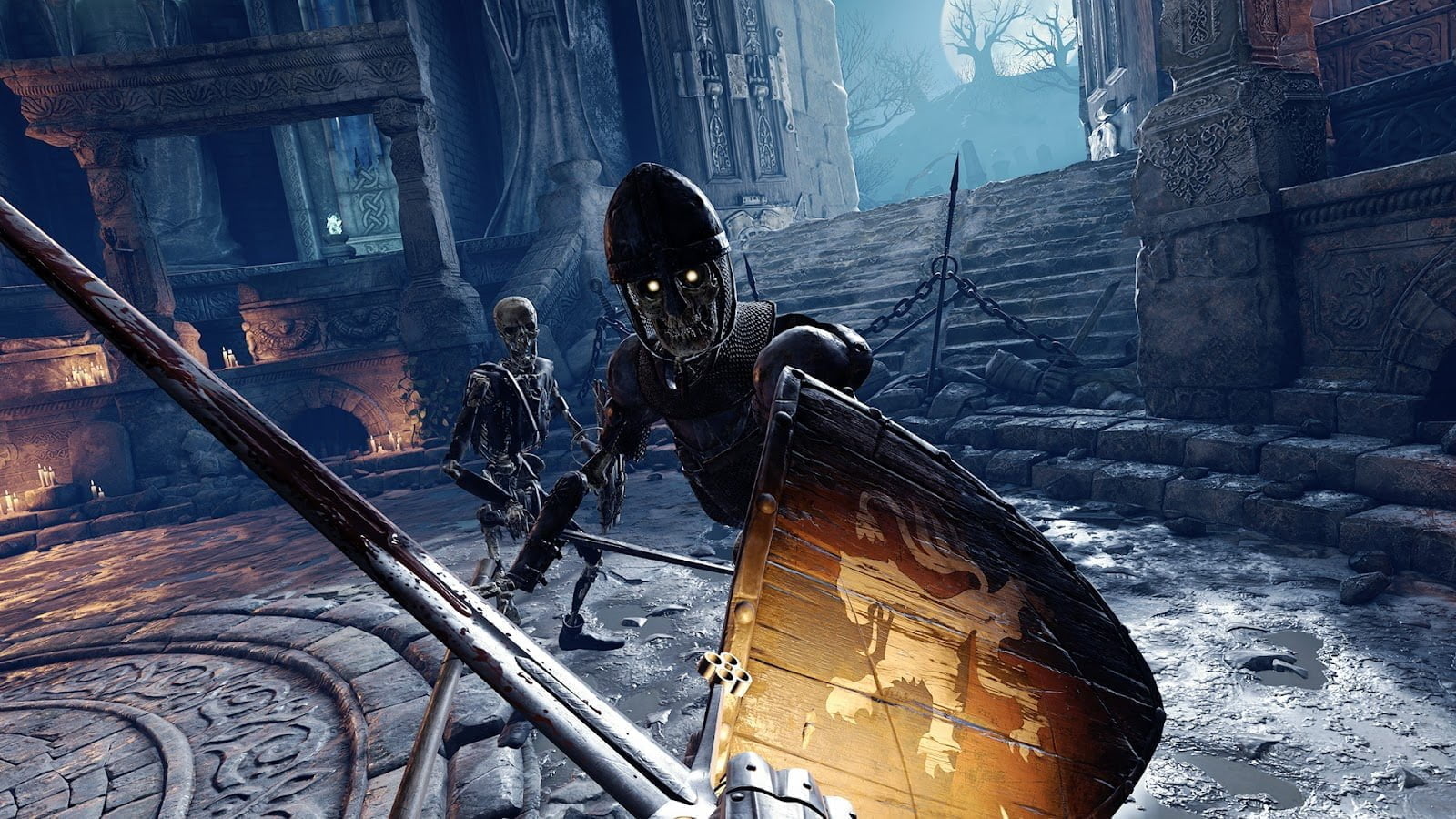 Release date: September 10, 2019
Other platforms: Valve Index, HTC Vive/2, Windows Mixed Reality, Oculus Rift/S
If you're a fan of dark medieval fantasy games like the ever-popular Dark Souls Series, Hellsplit: Arena will be right up your alley.
This VR horror slasher pits you in an arena where you'll have to face a horde of Undead creatures. It's kill or be killed, and you'll have to use a range of melee and combat maneuvers to come out on top.
The game's je n'ai se quoi definitely lies in its gory visuals and combat. The animations are realistic (terrifyingly so!) and the controls mirror your body movements in a crazily accurate one-to-one fashion. You're not given just a sandbox game either; there's a fully fleshed-out campaign that will have you engaged for hours on end.
If you're even just slightly curious about how you'd fare against skeletons warriors, Hellsplit: Arena is one top medieval game that won't disappoint.
20
GORN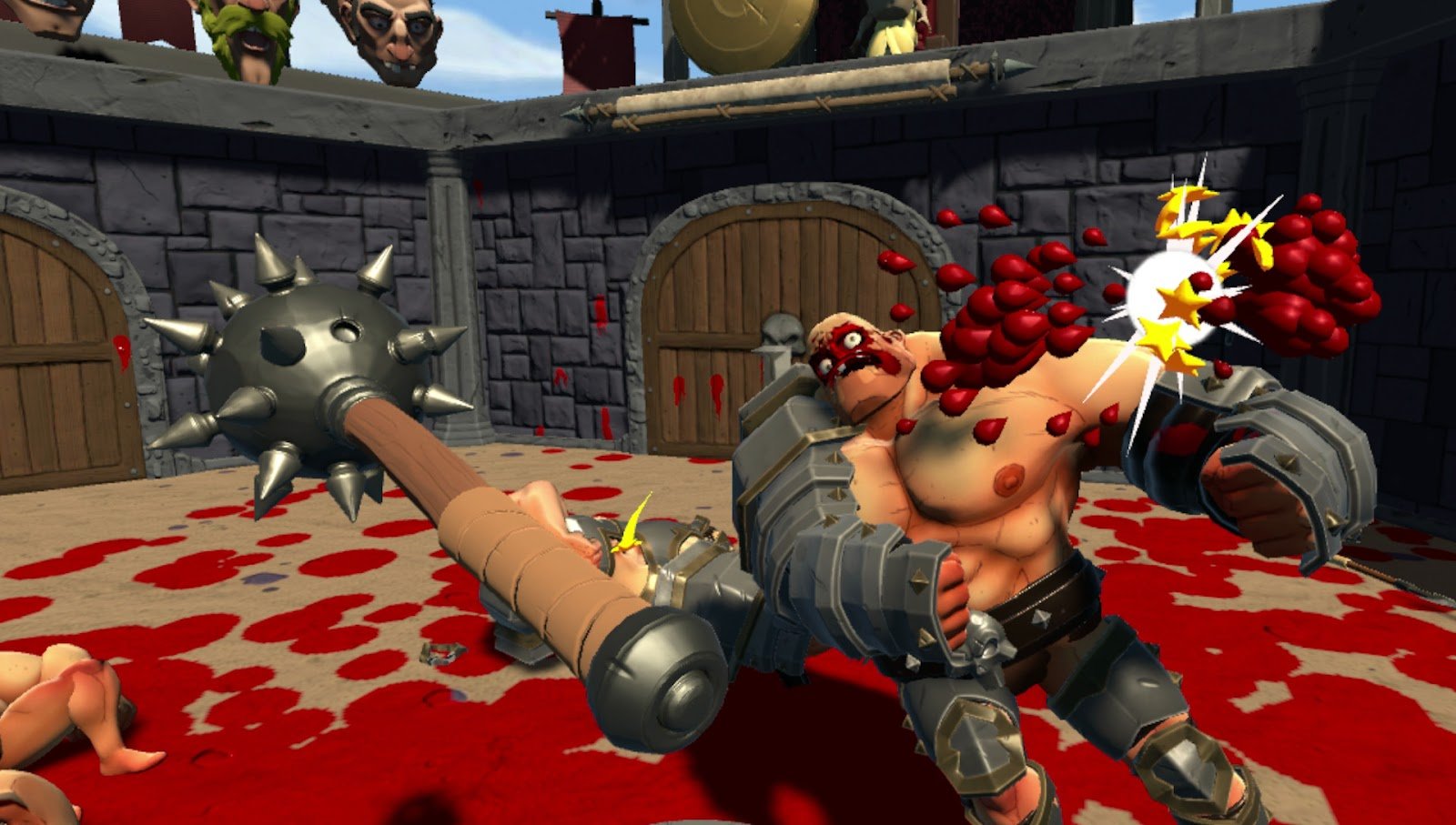 Release date: July 18, 2019
Other platforms: Oculus Quest, Meta Quest 2, Valve Index, Oculus Rift, HTC Vive/2, and Windows Mixed Reality
Does a duel to the death in a whimsical gladiator arena simulator strike your fancy? GORN's got you.
If you were to describe GORN in one word, it's over-the-top. It doesn't have the most compelling storyline or graceful voice acting, but it does provide one of the most amusing VR experiences that rocks the HP Reverb G2 headset.
The game treads very similar to For Honor where you utilize an arsenal of weapons, from maces to your fists, to defeat your foes. With a unique physics system, the level of immersion you'll face when obliterating your foes can be borderline maniacal. So make sure your room space is wide enough!
Unlike other games on this list, GORN is quite cartoonish in its approach. You're not going to find realistic gore or lifelike character models. Instead, you'll get hours of laughter from the various skirmishes you'll get into in-game which makes it one of the best HP Reverb G2 games out there.